Rick Ross, Zaytoven, Ray Murray host music master class by Craft Syndicate
Success in the music industry rarely happens by accident. In order to achieve consistency and greatness, it takes time to master the craft.
Rick Ross, Zaytoven, and Ray Murray have all mastered their craft in some form or fashion. Ray Murray introduced the Dungeon Family sound to hip-hop as a member of the production trio, Organized Noize. Rick Ross monopolized hustler music in the mid-2000s  with tales of street life in Miami. And Zaytoven served as the sound architect of Atlanta's engaging trap music sound.
Each artists shared their stories and vision of success at the latest music master class by Craft Syndicated. Hosted by Steed Media CEO Munson Steed, the event took place at Revel in Atlanta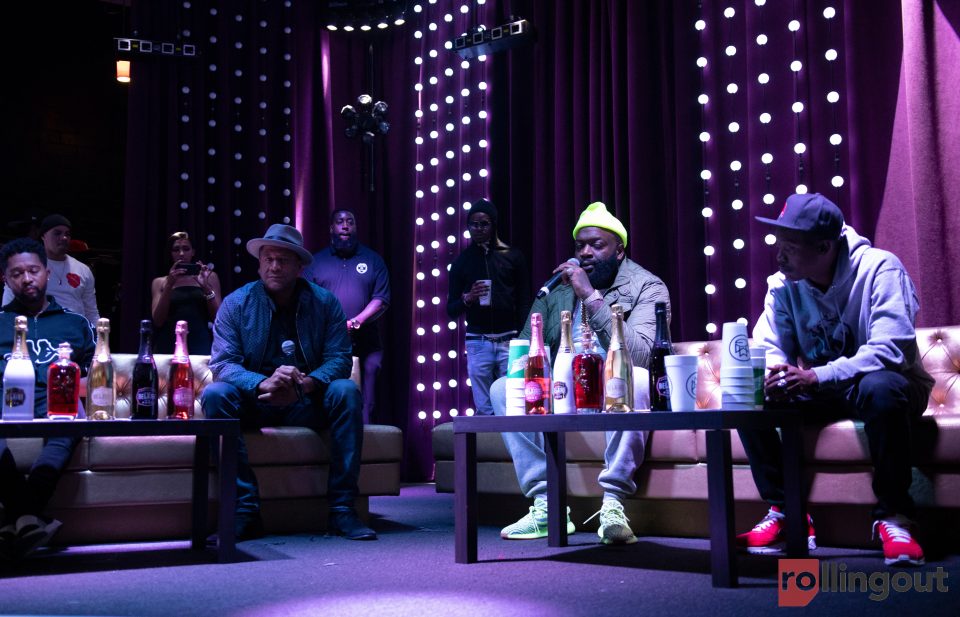 Rick Ross shared why the process is as important as the outcome.
"Like my li'l homey, Meek Mill says, 'There are levels to this,'" Ross said. "I believe if you hustle hard as you can, you're going to get what you want out of the game. There's no reason to rush. Enjoy the come up. Before I got on, I wished I enjoyed it more. I felt it was a struggle, but it was really something to enjoy."
Zaytoven, originally from the Bay Area, discussed how he was inspired by West coast rapper JT the Bigga Figga.
"JT The Bigga Figga showed me how to make money from music," Zaytoven told the audience. "I watched him and he took my beats and was able to help me sell them. I started watching him press CDs, print shirts, and he made an independent movie. He was getting $500,000 checks. He showed me it was real money that can be made. He was the one I looked up to business-wise."
And Ray Murray revealed how Atlanta artists always had an independent grind.
"Atlanta is built on artists like Raheem the Dream, MC Shy D," Murray said. "Atlanta was built on independent artists. But it was also good to work with L.A. Reid when he came to the city. He was a Black man who came to Atlanta and gave Black people a chance."