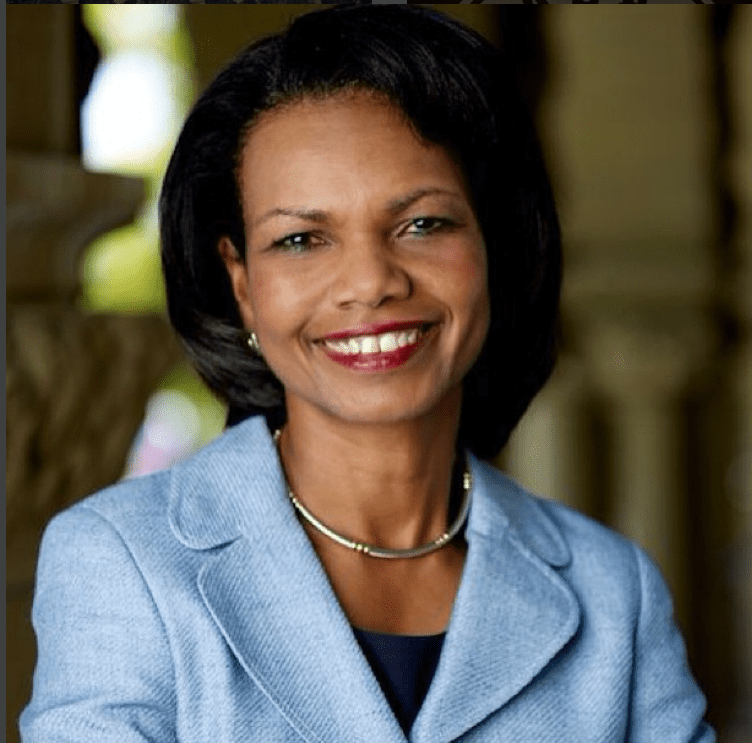 Most people cannot help but be in awe of the life Condoleeza Rice has lived thus far, regardless of their political orientation. From thriving as a political science and professor at the world-class Stanford University, to becoming national security adviser and secretary of state under President George W. Bush, to being a two-time bestselling author, to being a member of all-important college football's playoff committee, Rice has seemingly done it all.
And now Rice may become the first female head coach in the history of the National Football League, the media has learned. This bombshell news was delivered to sports fans on Sunday, Nov. 18, courtesy of award-winning reporter Adam Schefter of ESPN.
Rice, 64, is not only a sports fanatic, but she is also a die-hard and lifelong Browns fan. She developed that affinity for Cleveland while watching the NFL with her father in Birmingham, Alabama. (The state of Alabama does not have a professional sports franchise to cheer for.)
Rice has attended many of the Browns' games and has been spotted on the field with owners Dee and Jimmy Haslam.
The Browns, however, are telling the media and sports fans to pump the brakes. Since the rumors that the Browns were interested in interviewing Rice, the team's general manager John Dorsey issued a statement denying that they consider Rice a viable prospect for the head coaching job.
"Former Secretary of State Condoleezza Rice is a great leader, possesses the highest possible character and also happens to be a Browns fan," he said. "Our coaching search will be thorough and deliberate, but we are still in the process of composing the list of candidates and Secretary Rice has not been discussed," he wrote, according to TMZ.
Besides, "Condi" Rice herself said she is not yet ready to take on such a task, despite her lifelong love of the sport.
On her Facebook page, Rice had this to say:
To be sure, Shefter is a highly-decorated and much-admired sports journalist, who may soon find himself in the Pro Football Hall of Fame, just as former ESPN colleague Chris "Boomer" Berman already has. Subsequently, conventional wisdom tells sports fans that Shefter did not just yank this tidbit out of thin air for shock value. Someone within the Browns hierarchy had to tell him something. Perhaps it was the Browns way of putting out "feelers," as people often do in politics, in order to see which way the wind is blowing on a particular topic.
That ESPN would report that the Browns have interest in Rice comes at a special time in modern sports as it pertains to the empowerment of women in traditional "male" sports:
The NBA's San Antonio Spurs hired Becky Hammon as an assistant coach;
The NFL's Buffalo Bills employees Kathryn Smith as a quality control assistant;
The NFL's Oakland Raiders hired Kelsey Martinez to head their strength and conditioning staff;
The NFL's San Francisco 49ers has hired Katie Sowers as an offensive assistant.
Perhaps in the near future, a woman head coach of America's most popular sport will come to fruition. But not at this time and not Condi Rice. Not yet.