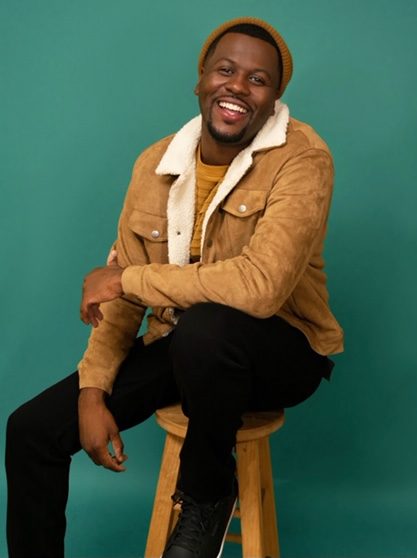 Jahmar Hill is an up-and-coming independent actor, director and producer. Hill began his career as a scriptwriter with Last Love Lost, a drama that touched on domestic violence. The film was released in March of 2015 on Amazon Prime Video and received recognition at two film festivals. With the success of his first film, he wanted to expand his horizons and explore deeper into the industry.
Hill is gearing up to release his first thriller, Fourth Quarter. The movie is about a star athlete named Jay Davis who is tasked with befriending a new girl named Karma. Things take an interesting turn when Karma is led to believe that basketball isn't the only game Jay is playing. He has to fight for his basketball scholarship and his life.
We caught up with the young director to talk about breaking into and navigating the film industry.
The 29-year-old was inspired to create his own content after acting in several different films including Blue Dogz in 2012. Though he was a skilled actor, he felt that he needed to do more with his talents.
"I got tired of going on sets to be an extra," he admits. "I wanted to create my own lane. I want people to know I am definitely here. [I am] the next name you're going to hear in films. I'm passionate about whatever I do."
Hill's ambition to win and desire to constantly challenge himself led him to Los Angeles to pursue making films full time.
"Every time I write something, I want it to be different. I don't want it to be the same. I want to stick to topics that have meaning and purpose," he says about what sets him apart as an independent filmmaker.
"As a filmmaker, I just stay in my own lane. I create, try to put out content, and level up. With every new level comes a new story," he says.
Hill's advice for the next generation of filmmakers? "For those who are young trying to get into writing [or] directing, figure out what you want. It's easier to get to that point when you know where you want to go. Just keep creating," he says.
Fourth Quarter will be in theaters in Los Angeles and New York on Friday, Dec. 21, 2018. Tickets will also be available for preorder on Fandango two weeks prior to the film's release. You can watch a sneak peek of the film's trailer below.