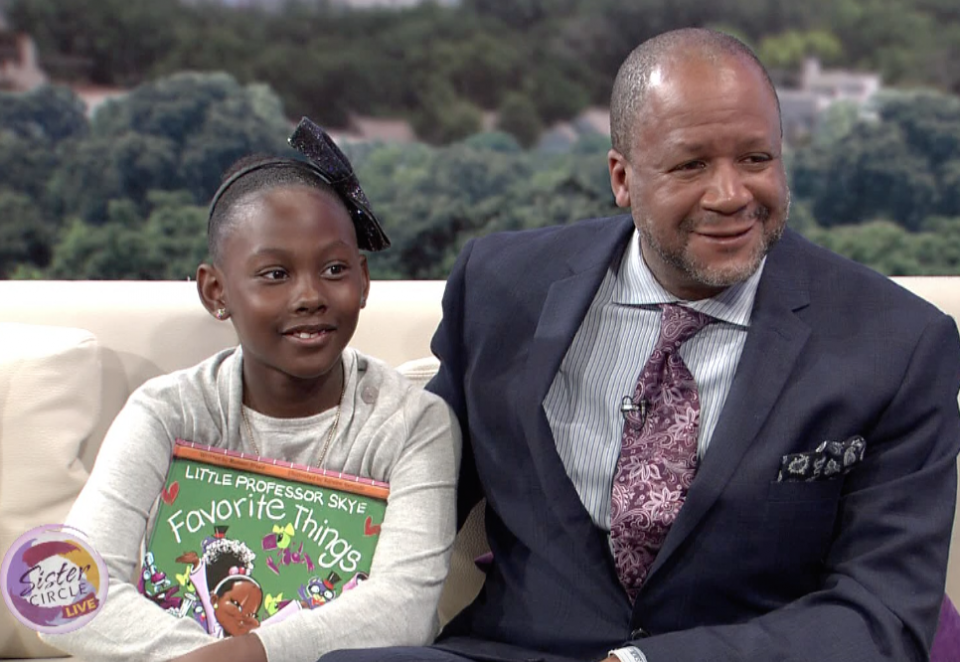 "Sister Circle" stands as one of the hottest daytime national TV shows in America. With the phenomenal hosts Rashan Ali, Syleena Johnson, Trina Braxton and Quad Webb-Lunceford have changed the national syndicated television programming landscape.
The show brings a dynamic of intellectually-stimulating topics as well as fun and savvy women.
Whether it's the most Googled financial subject for 2019 planning for the African-American community or highlighting Rashan Ali's nonprofit foundation, they are constantly finding new ways to change cultural with relevant content.
As their audience continues to grow and expand in talent, the women of "Sister Circle" have continued to expand their outreach to community leaders and influencers in the African-American community.
To kick-off the start of the New Year, CEO of rolling out, Munson Steed and Skye Johnson appeared on the show to discuss Steed's new publishing company and the first title Little Professor Skye's Favorite Things. They also talked his latest book Adam Smart and providing content for the African American children with characters who look like them.
View the entire "Sister Circle" interview below:
[jwplayer B79eFTuV]