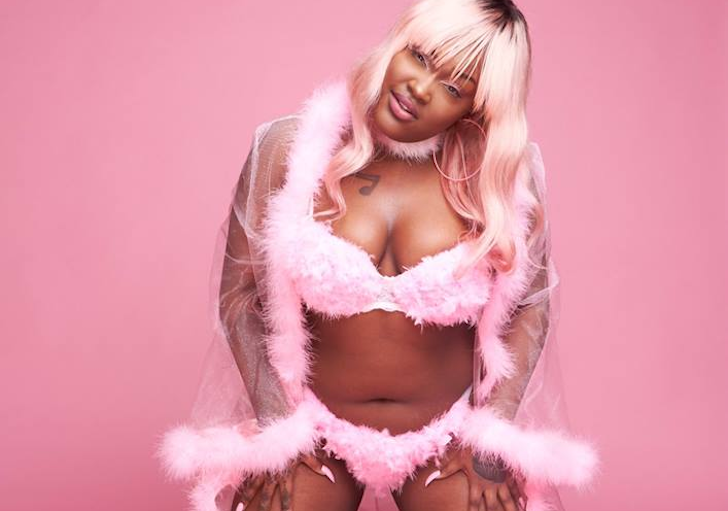 The family and friends of Chicago rapper CupcakKe are rallying around her after she publicly contemplated suicide.
The 21-year-old performer sounded alarm bells with her massive following when she tweeted on Monday evening, "im about to commit suicide (sic)"
https://twitter.com/CupcakKe_rapper/status/1082439974304268288
After several calls to emergency services, the Chicago Police Department conducted a wellness check on the rapper, which led to her hospitalization. While fans awaited word on CupcakKe's status, an outpouring of support online was both fast and forceful.
No ma'am, not on our watch. Keep living. You got the stuff & we got your back❤️👏❤️

— Kathy Griffin (@kathygriffin) January 8, 2019
Babe I love you so much. Your concert was the hilight if my life. You mean so much to so many people: you are the only mainstream rapper who advocates for LGBT, and you're such a great lyricist. Please please know you have me as well as many others. Love you.

— SHÄNÉ (@shane_is_thicc) January 8, 2019
Please stay. You are so loved and we need you here.

— Michelle Treacy (@MichelleTreacy) January 8, 2019
Your music gave me the confidence that I have today and without you, I and all of your fans would be nothing without you. We all love you mama 💕💫 pic.twitter.com/03Ivt2Hc9e

— Zach ♡ (@CosmicRatChild) January 8, 2019
I know you are hurting. But just know it gets better and we are all here for you. You can make it through this.

— em⁷ (@lifegoesonswift) January 8, 2019
Elijah Daniel, who appears to be a friend of the rapper, whose given name is Elizabeth Eden Harris, shared updates with her followers via Twitter throughout the evening, ultimately confirming that she was, in fact, safe and in the care of health professionals.
UPDATE: Chicago Police got to Elizabeth's place and she has been taken to a hospital. I don't have any further information beyond that, but will update when i do.

— elijah daniel (@elijahdaniel) January 8, 2019
ive never felt so relieved and sad at the same time, @CupcakKe_rapper i love you more than you'll ever know. you're one of the sweetest souls ive ever had the pleasure of knowing, and you're not leaving us. we won't let it happen.

— elijah daniel (@elijahdaniel) January 8, 2019
Representatives for CupcakKe have yet to respond to a request for comment. If you or anyone close to you is contemplating suicide, please call the National Suicide Prevention Line at 1-800-273-8255.