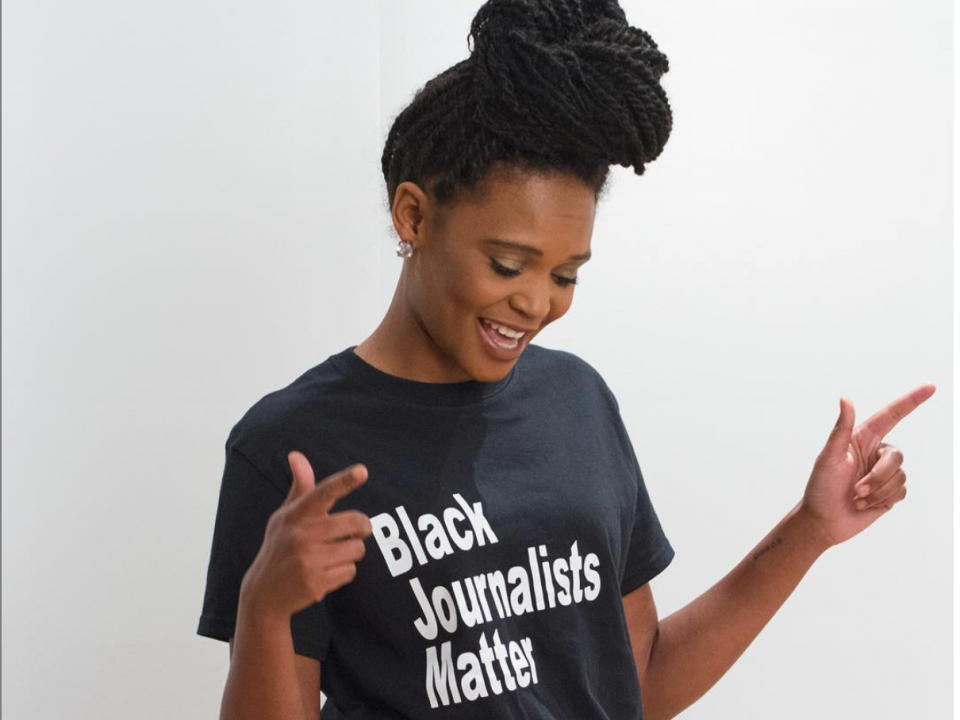 A former Jackson, Mississippi, news anchor says that she was fired after not conforming to her station's views on natural hair and beauty. Brittany Noble-Jones, who until recently was a co-anchor for WJTV This Morning, says that she was fired after filing complaints against supervisors who created what she considered to be a hostile work environment for women of color.
In a recent post on Medium, Noble-Jones discussed in detail the inter-office debate surrounding her natural hair.
"Let's be clear my look has never been unprofessional on TV. But my boss would invite me into his office for closed-door meetings where he got away with saying extremely unprofessional comments. After having my son, I asked my news director if I could stop straightening my hair. A month after giving me the green light I was pulled back into his office. I was told "My natural hair is unprofessional and the equivalent to him throwing on a baseball cap to go to the grocery store. He said "Mississippi viewers needed to see a beauty queen." He even asked, "why my hair doesn't lay flat." When I asked him how I should address the change on social media he told me to write "I was told to change my hair back to the way it was because that's what looks best." I chose not to post his suggested line because it would be hurtful to other black women who share my 3c hair texture. I admit I am tired of changing my voice and wearing a wig in order to report on TV."
That debate and a series of other race-related affronts led Noble-Jones to file an official complaint with the Equal Employment Opportunity Commission.
"Like many news stations that popped up during the civil rights movement, they did not allow black journalists to report when they first began going live," she shared on Medium. "Even today, WJTV does not allow two black reporters to anchor the news together. At the time of my first complaint, 7 of the 12 on-air staff members were black. That means station management goes out of their way when scheduling holiday and vacation requests to keep up us from sitting next to each other on the desk. That became clear to me when President Donald Trump stopped in the city for the grand opening of the Civil Rights Museum when my boss emailed me that I would not be needed for coverage and instead chose a beautiful blonde weekend anchor who has less experience than me."
Until Noble-Jones lands on her feet at a news station more deserving of her immense talents, you can follow her journey at www.thenoblejournalist.com.