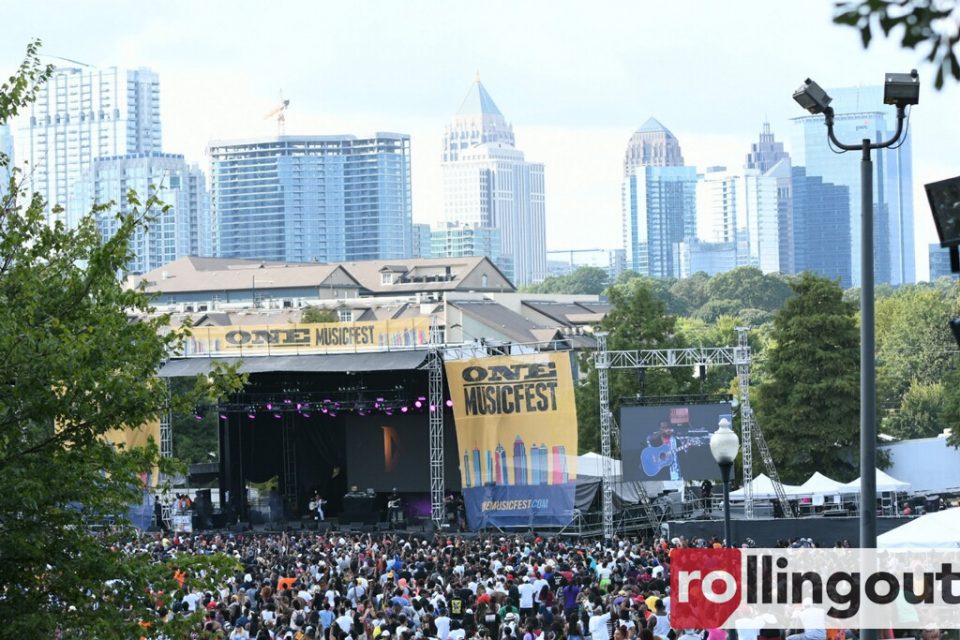 All eyes will be on Atlanta as the city hosts the 2019 Super Bowl on Feb. 3. Beyond the big game, Atlanta's culture will also take center stage. Before the city became synonymous with rap music and reality TV, Atlantans lived by their own cultural rules.
Rolling out created a list that will resonate with Atlantans.
Here are 30 signs you were raised in the "real" Atlanta.
You know you're from Atlanta if:
Your neighborhood or community has its own holiday (Ben Hill Day, Glenwood Day, SWATS Day, 4th Ward Day).
You remember when Magic Johnson Theater resembled a nightclub for teenagers on Saturday night.
You know more than five people who were born at Grady Hospital or Crawford Long Hospital.
You know The King Center like the back of your hand because your school planned a field trip there every year.
You remember when Arnell Star brought hip-hop to Atlantans when Atlanta wasn't known for hip-hop.
You remember when Mozley Park was like Freaknik every Sunday afternoon
You bought new sneakers from Greenbriar Mall and the West End Mall only to look "fresh" while walking (not shopping) at Lenox Square Mall.
You know how to do Atlanta-created dances such as the Bankhead Bounce, the Yeek, Ticking and the Rag Top.
You know you're from East Atlanta/Decatur if:
You jump up at the club and dance to "Cocaine," "Baby, Baby" or "Go Shawty Go," by Kilo Ali.
You have a collection of mixtapes by Edward J.
You have partied at Club 112 when it was at the Disco Kroger (Piedmont Road) until 5 a.m. and then went to the 6 a.m. service at New Birth Missionary Baptist Church. Of course, wearing the same clothes you wore the night before.
You still reminisce about partying at Charles' Disco, Shyran's Showcase, Mr. V's Figure 8, Marco's Lounge, and Frozen Paradise.
You know you're from College Park if:
You did not drive down Old National on Sunday between noon and 2 p.m. because you didn't want to get caught in World Changers' traffic.
You shopped at Shannon Mall religiously.
You partied at El Ranchero on Old National every Cinco de Mayo.
You still call 2 Chainz — Tity Boi.
You remember when Evander Holyfield still owned the house where Rick Ross currently resides.
You know you're from S.W.A.T.S. if:
You remember when OutKast filmed "Benz or Beamer" at Big A Car Wash.
You remember when Hot 107.9 was Hot 97.5, Chris Lova Lova and Poon Daddy featuring La La Vazquez (Now La La Anthony) were on the radio and Birthday Bash was still at Lakewood Amphitheatre.
You remember when Bell Hill reunion used to be at Tucson Park.
You remember when MBK (My Brother's Keeper) used to be in Westgate Shopping Center.
You remember when Red Lobster had a location on Campbellton Road.
You remember the movie theater and library were downstairs in Greenbriar Mall.
You got so fresh and so clean in your finest to attend the Mays and Douglass High School football or basketball game.
You remember when everyone was a customer of Eddie's Gold Teeth and Omar did rims.
You were not officially a couple until you had your photos taken at Harry's in Greenbriar Mall Flea Market or Old National Discount Mall.
You remember when Mike Roberts and Carol Blackman were the premier morning show on V-103 before Frank Ski and Wanda took the station to the next level.
You remember when the hottest Black movie filmed in Atlanta was Ice Cube's The Players Club.
You remember when Metropolitan Parkway was Stewart Avenue, Joseph Lowery Boulevard was Ashby Street and Donald Lee Hollowell was Bankhead.
You purchased all your mixtapes and CDs from Big Oomp.
-additional reporting by yvette caslin and jana hicks.