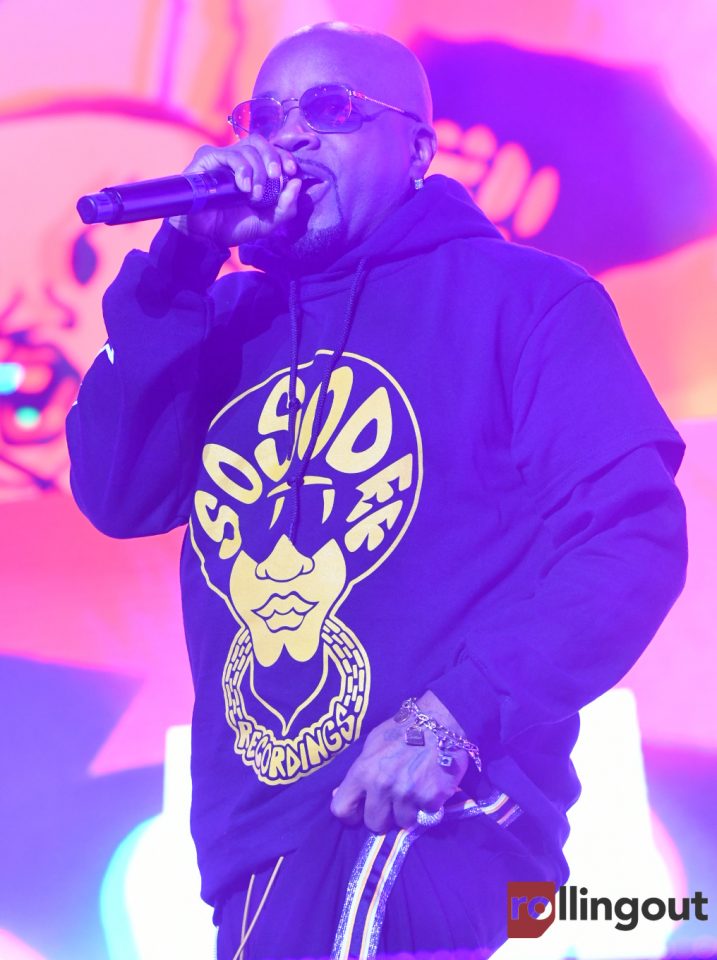 Atlanta hip-hop legends Jermaine Dupri and DJ holiday recently hosted an event announcing the lineup and breakdown for the upcoming Super Bowl LIVE concert series.
Presented by Verizon and the Atlanta Super Bowl Host Committee, this week-long event will give the public an opportunity to be a part of Super Bowl LIII while experiencing Atlanta's music scene. Brands like Ford, Frito-Lay, and Hyundai are teaming up with Verizon to make this festival a monumental week for the city of Atlanta.
The festival, which will be held downtown at Centennial Olympic Park downtown, is free, family-friendly and will be a week-long event, ending the day before the Super Bowl.
Guests will be invited to compete in games for an opportunity to win tickets to Super Bowl LIII. Tostitos will have NFL legends stop by to meet and greet fans as well as compete in the challenges.
Guests also will be able to experience the Built Ford Tough VR Drive-In, which will give fans a virtual reality journey to Atlanta.
Verizon will have its own experience area where guests can meet NFL players throughout the week as well as show people what is to come with 5G high-speed wireless internet service and other advancements in technology.
The concert series will be held every day starting Saturday, Jan. 26, 2019 — except Tuesday, Jan, 29, and Wednesday, Jan 30 — and each day will be dedicated to a different genre of music.
"I'm going to get the crème de la crème of artists from Atlanta," said DJ Holiday. "If you've had a big hit in Atlanta, as well as moved the needle and culture, I'm going to hit you up. This is the only city where we birth a new artist every month. I have to show the evolution here."
Atlanta artists, including Waka Flocka, K Camp, Trinidad James and YFN Lucci, will be performing. All of them have impacted the music culture at different periods.
Dupri said the Super Bowl Live Concert will shine a spotlight on artists who have had a big impact on music and culture.
"People come to this city and things happen, but they don't always involve the artists that move the city," he explained. "It's important for me to make sure people know who paved the way in the hip-hop scene. More importantly, I get to give kids an opportunity to learn history and be a part of the Super Bowl for free."