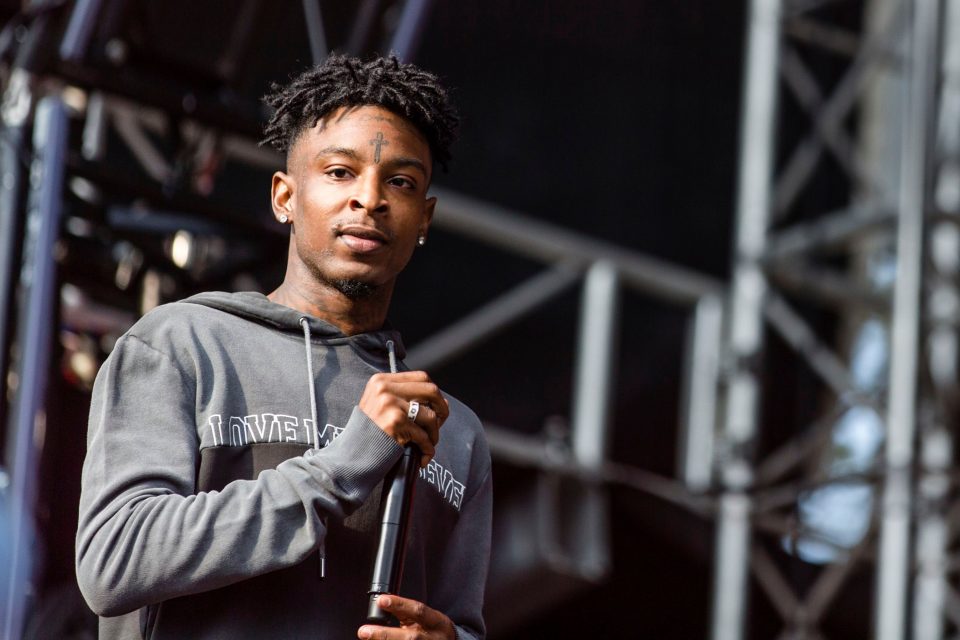 Rapper 21 Savage was arrested by U.S. Immigration and Customs Enforcement (ICE) in Atlanta early Sunday morning, with the law enforcement agency stating that he is actually from the United Kingdom and overstayed his visa.
According to Atlanta Journal Constitution reports, Savage, whose real name is Sha Yaa Bin Abraham-Joseph, was apprehended in a targeted operation. ICE spokesperson Brian Cox noted to the paper that Savage has been placed in "removal proceedings before the federal immigration courts."
"Mr. Abraham-Joseph was taken into ICE custody as he is unlawfully present in the U.S. and also a convicted felon," Cox added, referring to the rapper's 2014 conviction on drug charges.
As news broke of his arrest, the reaction online was one of utter confusion.
21 savage when he get's deported back to the UK & has to hang around with stormzy & skepta pic.twitter.com/8exjwGQmKX

— chia (@hatetoknow) February 3, 2019
21 Savage being British was right in front of us this whole time pic.twitter.com/Kj2Ym8sp2d

— oogsamy 🇭🇹💫 (@oogsamy) February 3, 2019
21 Savage was just about to buy NBC smh

— LEGEND (@ChriStylezz) February 3, 2019
https://twitter.com/TattedUpChulo/status/1092181263425986561
His attorney, Dina LaPolt, released the following statement: "We are working diligently to get Mr. Abraham-Joseph out of detention while we work with authorities to clear up any misunderstanding. Mr. Abraham-Joseph is a role model to the young people in the country — especially in Atlanta, Georgia and is actively working in the community leading programs to help underprivileged youths in financial literacy."
Hours before the news broke, Savage's manager Kei Henderson tweeted the following cryptic message:
Worst day of my life.

— Third & Hayden HBIC (@keiopensdoors) February 3, 2019