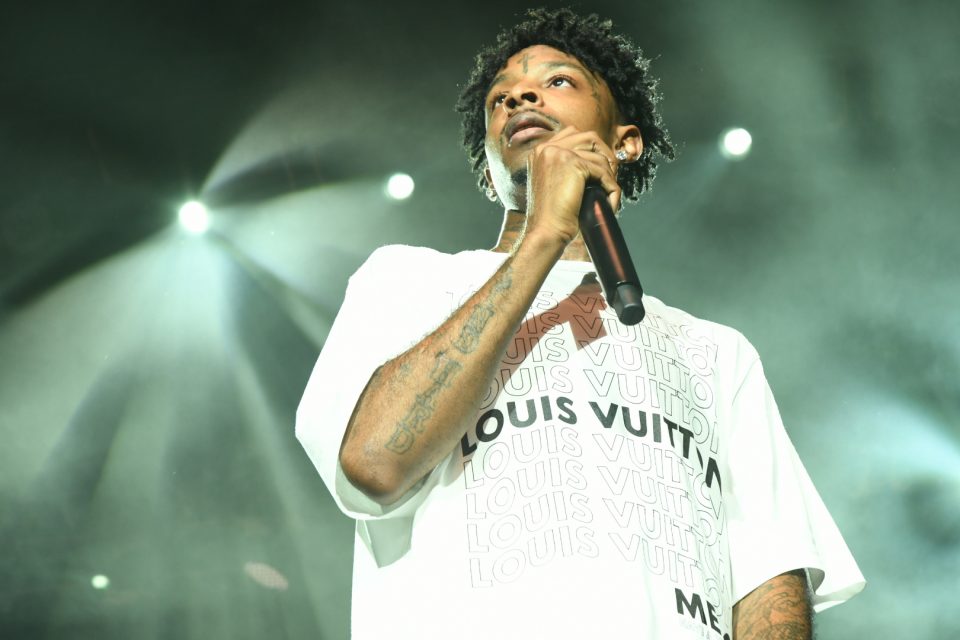 21 Savage gave his fans and listeners a unique experience for the release of his album, I Am > I Was (I am greater than I was).
Shortly after 7 p.m. on the night of Dec. 20, hundreds of people stood in the cold and rain and lined up outside of Motel 21 to get a glimpse of the art exhibit and hear one of the most anticipated albums of 2018.
Located on Glenwood Road in Decatur, Georgia, Motel 21 was once known as the Glen Royal Inn. Beyond it being a location where individuals and families could find rest for the night, it was also a place known for crime and violence
"Y'all never seen an album release party in the hood," 21 Savage told our publication after previewing his new album. "I'm the first rapper to have a listening party at a crack motel. This is a crack head motel where there was a lot of prostitution and murder."
Surrounded by a group of childhood friends from his East Atlanta neighborhood, 21 Savage expressed how the crime and dysfunction took a toll on him and his peers. The rapper introduced us to his friend, known as Juicy Boy, who was recently released from prison after doing 11 years.
"My boy just did 11 years and just got out," 21 Savage said.
Juicy Boy spoke briefly about being free after 11 years of incarceration.
"I just got home last week after doing 11 years in prison," Juicy Boy shared. "This is life. It feels good to be here today because brah (21 Savage) is on another level."
21 Savage also spoke about the art exhibit which features 11 different rooms curated by Antwanette McLaughlin of The Spice Group and creative director/set designer Skye Williams of Set by Skye.
"I love all of the rooms," 21 Savaged shared. "Each room has its own meaning behind it."