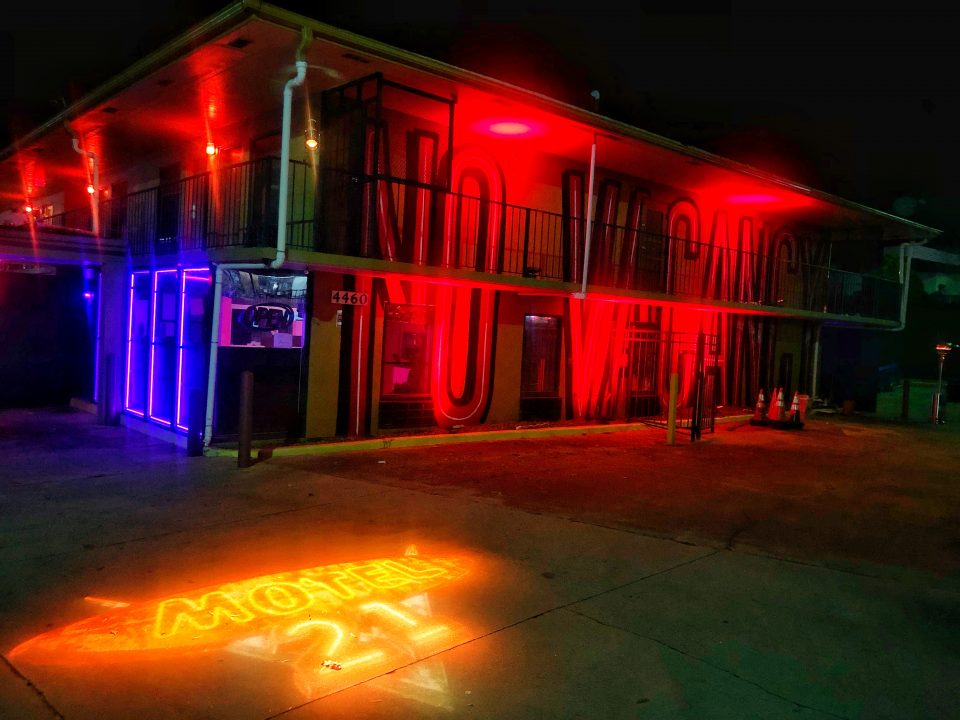 21 Savage recently announced the opening of "Motel 21," an interactive experience to coincide with the release of his new album, I Am > I Was.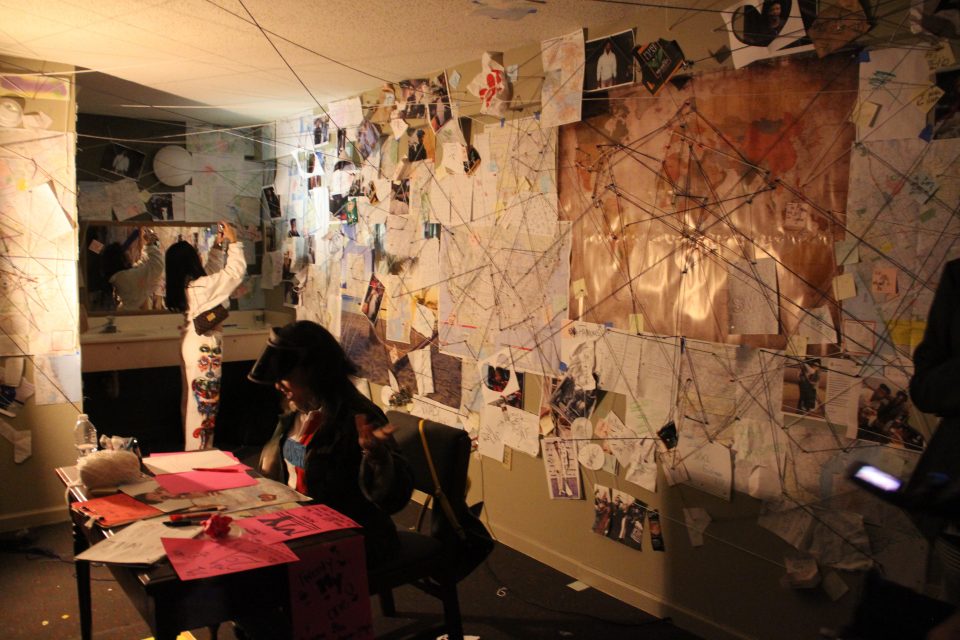 Outside Motel 21, an aura of danger looms. It stands next to a wooded area in a blighted section of Glenwood Road in East Atlanta. A vacant bar directly across the street serves as a second parking lot for visitors of the exhibit. On a recent night, a few men and women, who appeared to be drifters, wandered around the dimly lit area, braving the cold night air. At a nearby liquor store, several men congregated outside. Indeed, this is the heart of East Atlanta, Zone 6, a place where poverty entraps and the possibilities of dreams are often swallowed whole.
At Motel 21, the two-story structure is illuminated by red lights with the words "No Vacancy" painted across the building. Before walking inside, several armed guards checked visitors thoroughly, searching for weapons, ensuring that violence would only be present through the lyrics and art.
Once inside, the vices of sex, drugs, money and violence were plentiful, in an artistic way. In all, there are 11 rooms. In one of them, a voluptuous stripper danced on a pole as visitors are encouraged to throw dollar bills at her. An ATM blew out fake money and a leather couch served as the perfect spot for patrons looking for a lap dance.
In another smoke-filled room, several men were surrounded by a multitude of handguns and automatic rifles. Drugs, bullets and money were situated on a table as the men loaded the guns as if they were preparing for a hit. In yet another a room lit by red lights, a woman in lingerie laid across a bed as her undergarments sat on a nearby dresser. 21 Savage's female stalker revealed her sick obsession with the rapper in a room decorated with news clippings and photos of him. The tour ended with a "salvation room," where individuals are given an opportunity to seek redemption for their past and future sins.
The exhibit sheds light on how crime is often concentrated in specific locations in the metro Atlanta area. To curb crime, DeKalb County issued an ordinance for extended-stay motels within its boundaries in March 2017. The ordinance called for motel owners to increase security or face a fine.
Despite the county's efforts, however, crime continues to plague certain motels in DeKalb. In June 2018, a man was shot and killed by a woman at Americas Best Value Inn on Candler Road in Decatur, DeKalb's county seat. And in October, a couple was shot by a woman at the Scottish Inn on Wesley Chapel Road in DeKalb.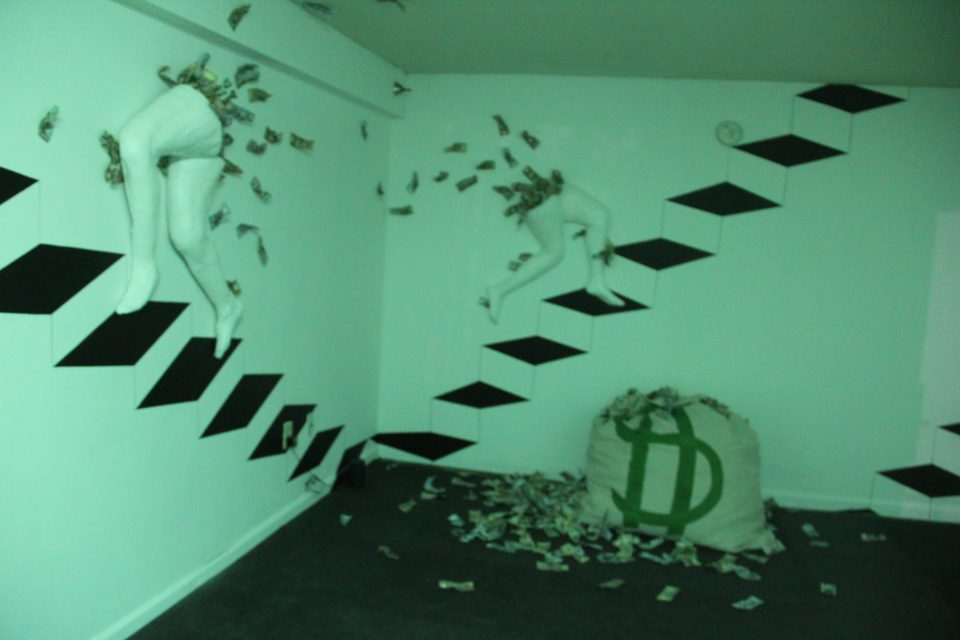 21 Savage's Motel 21 seeks to show the transformative side of places that are often viewed as a nuisance. Savage and his Leading By Example Foundation, in partnership with two nonprofit organizations — Get Schooled, which uses the power of media to inspire young people, and Juma, which specializes in financial literacy — will host 21 kids during a private tour. Amazon also will provide each kid with a gift card valued at $1,000.
Located at 4460 Glenwood Road in Decatur, Georgia, Motel 21 is open until Friday, Dec. 21, the scheduled release date of 21 Savage's I Am > I Was.