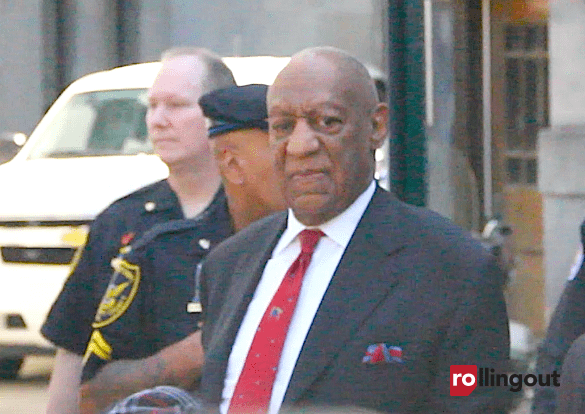 Despite languishing away in a 6×9 cell in state prison, disgraced icon Bill Cosby, claims that being locked up has nevertheless been an "amazing experience."
Come again?
"Yeah, he used the term amazing experience," Cosby's spokesperson Andrew Wyatt said. Wyatt was speaking with WCAU in Philadelphia to give a glimpse into Cosby's living conditions and state of mind behind bars at SCI Phoenix, the prison outside Philadelphia.
Cosby, 81, was sentenced to 3 to 10 years in prison after being convicted for drugging and sexually assaulting former Temple University employee Andrea Constand at his metro Philly mansion in 2004.
The case came forward after the continual pressure from the testimonies from dozens of women. It blasted open the floodgates about Cosby allegedly drugging and sexually assaulting them in very similar circumstances during his legendary career as a revolutionary comedian.
Cosby has been moved to the prison's general population and is now in a single cell without a cellmate, according to Amy Worden, press secretary for the Pennsylvania Department of Corrections. He was previously held adjacent to the infirmary.
Cosby's spokesman told the station that the comedian has lost weight and wakes up at 3:30 in the morning to exercise in his cell.
Cosby has also eschewed bread or dessert while in prison, expediting his weight loss and mental clarity.
Wyatt added that Cosby "hasn't drank any coffee since he's been in there. Now the funny part about it (is) Mrs. Cosby's been trying to stop … drinking coffee for 55 years and it took this to stop him from drinking coffee. He's mentally strong. He's just a strong man"
The normally gregarious Cosby, nevertheless keeps to himself in prison, but the charismatic man remains popular among the other prisoners.
Not surprisingly, his spokesman said, "he does not eat in the area with other residents, he does not have a cellmate, and he does not exercise with other residents."
Rolling out has previously reported that Cosby does not receive visitors from family nor friends, not even his wife, who lives only 45 minutes away from the prison in Montgomery County, Pennsylvania. And that's just the way Cosby wants it.
"Right now I'm his only visitor outside of his attorneys, and that's the way he wants it," Wyatt said. "She has not visited him. He does not want her to visit him."
Instead, Cosby converses with Camille Cosby, 74, three times a day, for about three minutes each over the phone.