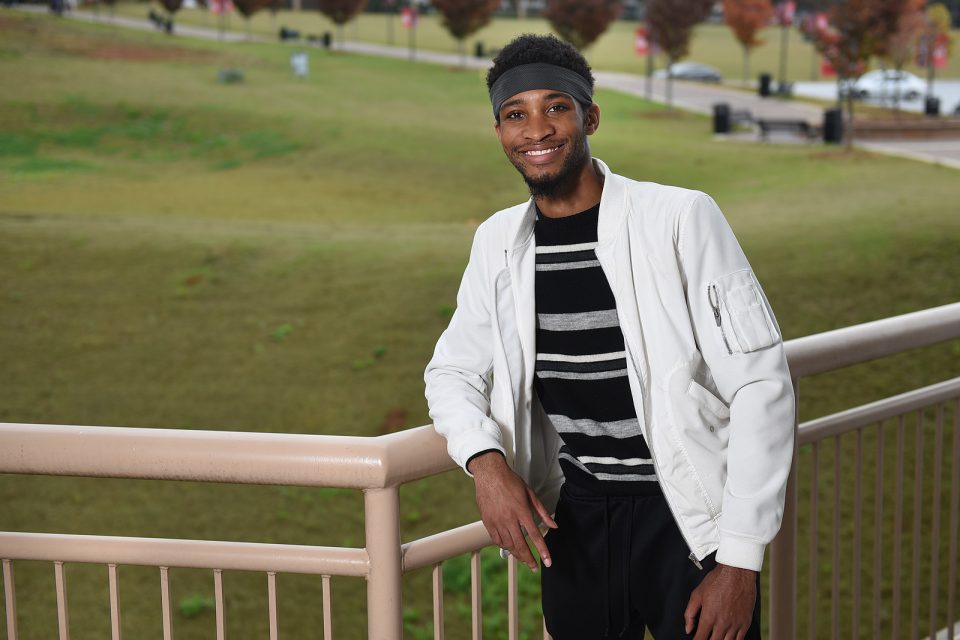 Jaylen K. Denson is preparing to graduate from Atlanta Metropolitan State College in May with a degree in business. The 21-year-old from East Point, Georgia, is one of the shining stars on campus, serving as vice president of the Student Government Association and as a former president of the Brother-2-Brother club.
Denson's reflected on his life as a student at Atlanta Metropolitan State College with rolling out in the interview below.
Why did you choose AMSC?
Let me be honest and transparent: AMSC was the last resort for me. At the time, I was going through a rough patch in my life. I had to leave my dream school, and I didn't have a job. Luckily, I had a little bit of an income from making music, but I felt like I was being left behind. One day, I was at home, and my mother called me and told me to apply for AMSC. She was a student when it was known as Atlanta Junior College. If I had never applied for the fall semester, I don't know where I'd be today. This was definitely a life-changer and a stepping stone towards my future. Attending AMSC has been the best decision of my life.
What do you love most about AMSC?
It's a small community. To have a president that you can literally talk to and who actually takes time out of his busy schedule to have a full conversation with students, it's something special. To have the one-on-one talks with the professors, advisors and administrators, I would never take that opportunity for granted. I have gained two mentors and another mother figure. Certainly, last but not least, the interaction with my peers. I have friends who I have only known for three years, but it felt like I'd known them all my life.
What would you say to someone who is thinking about attending college?
Get involved with your school. I cannot even count how many prominent people I have encountered, how many business cards I received, how many opportunities that came my way simply because I got active and got involved. I have the pleasure of being a part of committees and amongst leaders doing great things. Academics are important, don't get me wrong. But at the end of the day, make your mark on whatever school you choose to go to. Leave a blueprint so the students who will come after you will have something to build on. Leave a legacy.
What does it take to be a successful college student and student leader?
It takes a lot of discipline and patience, and I cannot stress that enough. If you don't have both, I'm not saying it will be impossible, but it will be difficult to maintain.
You are graduating in May. How will it feel to cross the stage and get your degree?
It's going to feel great. It'll be a pretty emotional day because I thought I would never cross with all the outside distractions and problems, but I stuck it out with the help of my family, friends and mentors. I am always reminded of my high school graduation and my principal and mentor Dr. Sims saying, "You made it." This graduation will be another reminder that I made it.
—jaylen denson
Enroll now for next semester at AMSC. For information, call 404-756-4401 or send an email to [email protected]