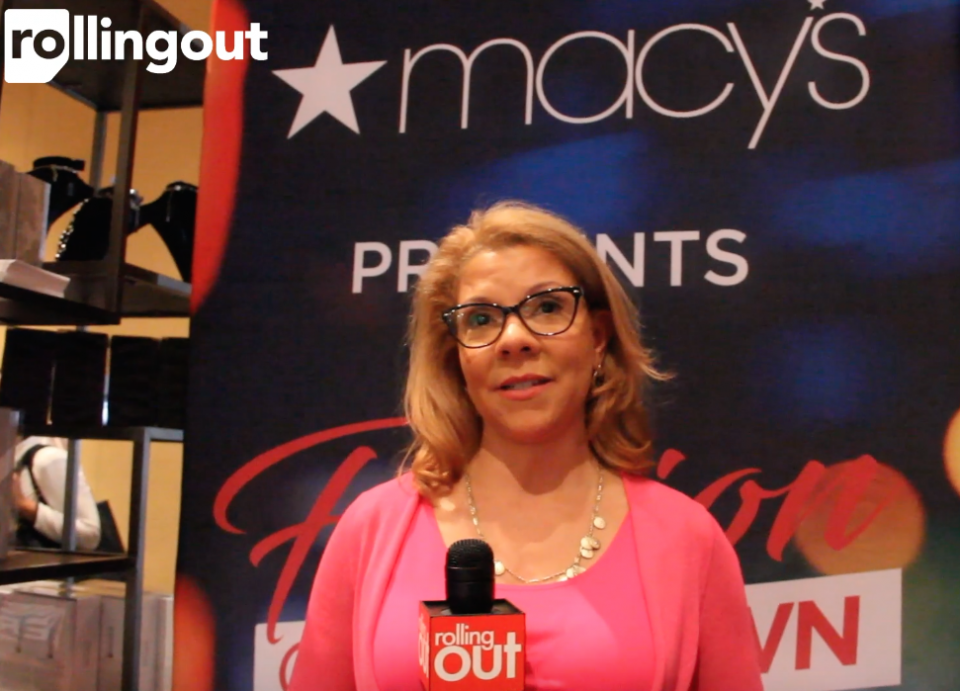 Kristyn Page, the vice president of multicultural community engagement for Macy's, recently attended the Black Enterprise Women of Power Summit in Las Vegas.
During the conference, Page spoke with rolling out about working in corporate America and how to navigate it as a Black woman. She also gave us a sneak peek into what's to come at Macy's this season.
So, let's talk about your thoughts on the conference thus far. 
Well, the conference has been amazing this year. Macy's has been a sponsor now for the last 13 years and every year it does get better and better. The conference has been fantastic, the speakers have been fantastic, and then it's such an empowering event. And Macy's really showed up in a very big way this year. We kicked off the conference with our in-store shopping party and we had a wonderful time highlighting some of our important fashion trends for the upcoming season. Then we came here and had a wonderful expo, engagement, where we had makeovers with Clinique and MAC were able to sell fragrance and help everyone look their very best for the conference. We also did some executive style coaching to help people get ready for that next position because if you dress the part, that's half the battle. We've had a wonderful time and the ladies have been so wonderful.
What advice do you have for young women entering the workforce?
The key really is to be prepared. Make sure that your skills are on point. Make sure that your curious and constantly asking questions that keep you ahead of the game.
What do you feel is the importance of companies embracing diversity?
Diversity is very important. I think years ago companies used to look at diversity as simply a nice thing to do but now it's truly a business imperative. When you look at the demographics of this country, if you're not speaking to the multicultural customer then you're really not doing business.
Work-life balance, how do you do it?
Work-life balance — well, that can get a little complicated sometimes. But you just have to make sure that you're putting everything in perspective. There's a difference — some people work really hard and some people work smart. And the key is to learn how to work smart so you can have the other balance in your life with your family.
Anything that we can expect from Macy's in the upcoming months?
All I have to say, we just left the store yesterday and the fashions are wonderful. I mean, between the Rachel Roy and the Calvin Klein dresses, the shoes, the handbags. I mean Macy's is really on target this year and we're looking forward to a fantastic 2019. Our fashions are so trendy and on point, I think everyone can come to Macy's and really find that great look for him or her.