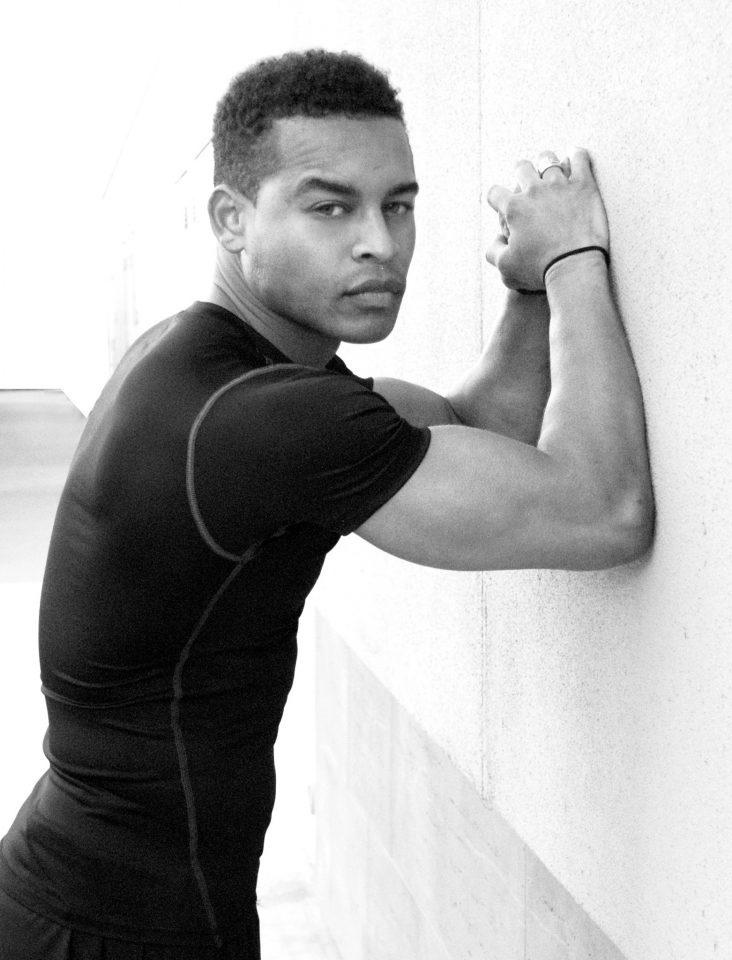 Robert Ri'chard has been a household name for more than two decades. The Emmy Award-winning actor started his career in the early 1990s and has continued to grace the small and large screen ever since.
Somewhere between his roles on Nickelodeon's "My Cousin Skeeter" and UPN's "One on One," Ri'chard became a grown man. At 36, the former child star's career shows no signs of slowing down. He's starring in the new film Bolden, and thanks to his new workout program, HighwayFit, his physique couldn't be better. 
Rolling out sat down with Ri'chard to learn more about the program.
How did you discover this workout?
I'm lazy. Really lazy. I asked my doctor, a double-board-certified American surgeon, "What's working out?" He didn't understand what I meant. I asked again, "What is working out, like what happens?" So, we figured out that working out is the small tearing of muscle fibers. I set out to figure out the easiest way to tear muscle fibers. We concluded that face down isometrics (planking) was the right formula for breaking muscle tears as fast and as easy as possible.
So, we created a low-intensity workout… It's the same exercise everyday, planking. Just 10 minutes of planking per day, which adds up to 90 minutes per week, which is what doctors recommend you get per week for physical fitness. It's low intensity, it's medically sound and physician endorsed.
The first person I did HighwayFit with started off at 400 pounds. Now, she's 150 and doesn't answer my calls anymore. This all in two years. So your fitness goals are possible.  All you have to do is make a 10-minute commitment per day. I feel that putting 10 minutes into your health per day is just as important as showering or getting ready for work.
How has your life changed since creating HighwayFit? 
You know, it's not just a health thing. It's a discipline thing. It's shaped my mind to feel that if you want to do something and be excellent at it, it takes discipline. That discipline has transferred to other parts of my life. I read lines for 10 minutes a day, I meditate for 10 minutes, and many other things. 
How have your fans and Instagram followers responded to HighwayFit? 
I didn't really go into HighwayFit thinking I'd change lives. While at the gym, a woman walked up to me and said, "I'm 28 years old, and I've never known health. Can you help me?"  So, I modified the workout for her.
After that, more people began asking me more about my routine. It continued to grow, so I started sending videos out. I've got videos in an airport, hotels, and garages because you can do it anywhere. I do them every day. Now, I have 10,000 people watching my workout every day. Now, I have to do it every day because they'll hold me accountable and vice versa. 
Follow Ri'chard on IG at @therobertrichard. For information about HighwayFit, visit www.therobertrichard.com/highwayfit.