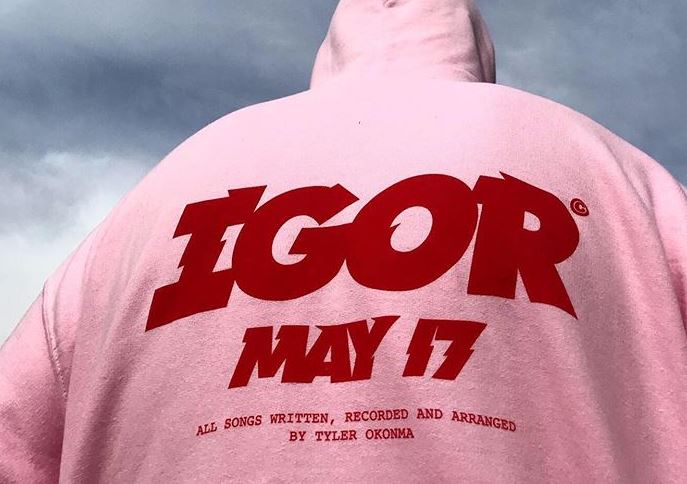 Twitter is abuzz with positive reviews for Tyler, the Creator's latest album which he dropped on Friday, May 17, 2019.
Prior to the release of his fifth studio album, Igor, the 28-year-old rapper left what some have described as an instructional note for how fans should listen to his latest work.
"I believe the first listen works best all the way through, no skips, front to back. No distractions either, no checking your phone, no watching TV, no holding convo, full attention towards the sounds where you can form your own opinions and feelings towards the album," read Tyler's note.
"Some go on walks, some drive, some lay in bed and sponge it all up. Whatever it is you choose, fully indulge with volume. As much as I would like to paint a picture and tell you my favorite moments, I would rather you form your own, if we never cross paths, feel free to articulate what those moments were for you. Keep it timely though, I'm not trying to have an Oprah episode. Stank you smelly mucho," added the rapper in the note.
After weeks of teasing his fifth studio album with a Twitter countdown and multiple Instagram posts, the 12-track compilation is resonating with fans.
Fans are definitely mesmerized by Tyler's latest album, as Igor began trending almost immediately after the album dropped.
Now starting @tylerthecreator's new album #IGOR, absolutely no idea what to expect but the first minute has already been awesome.

— Bye Bye Birdie (@cooljma) May 17, 2019
https://twitter.com/HotBoiCenio/status/1129419389231554560
IGOR is such a beautiful album I'm boutta cry!! 😭😭❤️ #IGOR

— 💮SΔmurΔi Serg💮 (@s3rgio_guzman) May 17, 2019
Igor sees Tyler collaborating with R&B swooner Frank Ocean, as well as hip-hop giants Pharrell Williams and Kanye West.