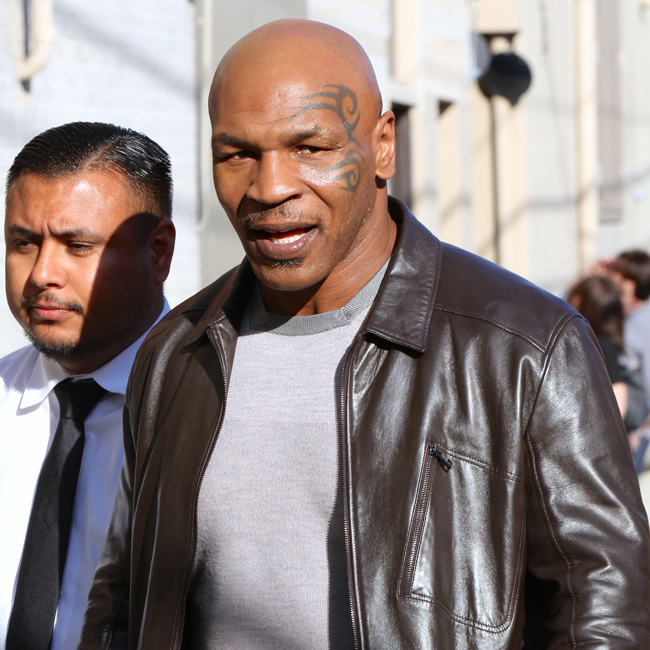 Mike Tyson retired years ago, but he continues to serve beat downs outside of the boxing ring. The former heavyweight champion of the world allegedly got into a scuffle with The Game's manager and Bloods gang member, Wack 100.
The incident occurred during an episode of Tyson's podcast, "Hot Boxin." According to Wack 100, he and Tyson got into a fight following a conversation about 2Pac.
After Tyson's fight against Bruce Seldon in Las Vegas on Sept. 7, 1996, 2Pac and Suge Knight, a member of the Bloods, were involved in a brawl with a Crip named Orlando Anderson in the lobby of the MGM Grand.
Hours later, 2Pac was gunned down on the Las Vegas strip. His murder remains unsolved.
Wack 100 has been a critic of 2Pac for years. Apparently, he said something about 2Pac that offended Tyson, who was a friend of the late rapper.
Wack 100 took to Instagram to give a bit of insight into what occurred between him and Tyson.
"Had a blast s— got warm in the room when Mike wanted to address the #2Pacconversations. This interview got a little crazy and hostile. Smh going to be some conversation when this hits [email protected]," Wack 100 shared.
In another post, Wack 100 wrote, "Like I said s— got a little heated at the @hotboxinpodcast. Win lose or draw I'm not going for it."
Wack 100 also revealed that he is currently taking pain medications after suffering from brutal punches handed out by Tyson.
Tyson responded to the fight by posting this cryptic message on social media, "Everyone has a plan until they get punched in the mouth."