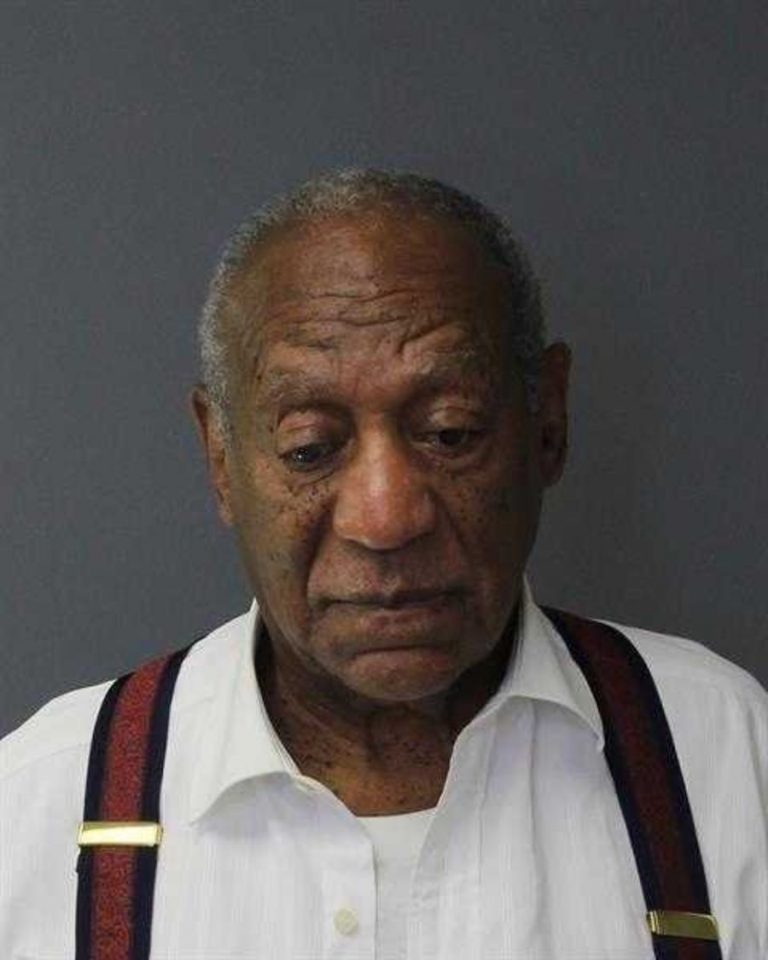 America coughed up its food when it learned that convicted sex abuser Bill Cosby referred to himself with the well-known sobriquet of "America's Dad" on Father's Day.
Scores of Cosby detractors lamented the extremely unusual Father's Day weekend as he returned to social media and suspected murderer O.J. Simpson made his bombastic Twitter debut by, among other things, claiming that he's going to "get even" and that he's not Khloe Kardashian's father.
On both Twitter and Instagram, Cosby trumpeted his status as a father and implored others to cherish this day.
"Hey, Hey, Hey… It's America's Dad… I know it's late, but to all of the Dads… It's an honor to be called a Father, so let's make today a renewed oath to fulfilling our purpose—strengthening our families and communities."
Cosby also posted a video of himself from 1968 when he was 31 years old where he chastised America for the institution of slavery and the prolonged effects that racism has had on Black families.
"America invented the cruelest slavery in the history of the world because it broke up black families. After slavery was over, America kept breaking up the [Black] man's family and that's some awful history to teach," he said during the one-minute video below:
Predictably, many repulsed Americans treated Cosby like a dartboard as they pierced his posts with venomous retorts:
"You're not my dad!" one Twitter user barked back.
."They got Twitter in prison?" asked another user, while cartoonist Colleen Doran tweeted: "Strengthen families by not being unfaithful to your wife, by not treating young women like they're on the menu, and by not being a bad example to young men. A–hole."
A Cosby family spokesperson quickly told USA Today that Cosby, who is legally blind, did not tweet from his cell inside the SCI Phoenix prison in Montgomery County, Pennsylvania. He had someone from his camp post the messages for him.
"Mr. Cosby's [message] consisted of telling these men who have been incarcerated for many years, but are up for parole soon…to…take the word 'disadvantage' and remove the 'dis,' and start focusing on the advantage," Andrew Wyatt said. "That advantage is to be better fathers and productive citizens."
ESPN sports reporter Justin Tinsley added: "Just seen two tweets — one from Bill Cosby wishing dads Happy Father's Day and the other a video from OJ Simpson saying Khloe Kardashian isn't his daughter. That's about enough internet for me this evening,"
There were also vicious memes that popped up on IG and Twitter:
https://twitter.com/itsmemisi/status/1140565706204954624
Reads on twitter today:
Trump gets an Israeli subdivision named for him…

OJ still thinks he's popular & relevant…

Now Bill Cosby thinks he is still America's dad after raping women?!

*grabs computer* pic.twitter.com/p9TN4tIIRH

— P.A.M. in Pittsburgh🇺🇦🌻🏳️‍🌈 (@PameLaFF) June 17, 2019
https://twitter.com/saniaqazi10/status/1140467156422942720
OJ: "I got some getting even to do"…

Bill Cosby: "Happy Fathers Day"…

America: 😐😐😐😐😐pic.twitter.com/35Oqj3fKsk

— Jimmy Fish (@SportsRhetorik) June 17, 2019