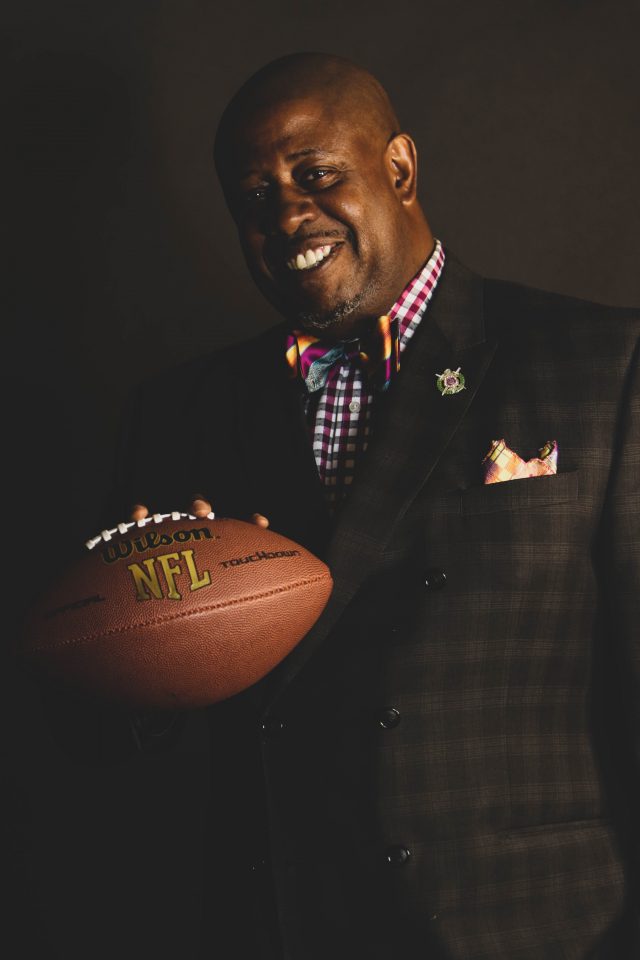 Preston James IV is the executive director and founder of the Other Side of Sports organization. Jame graduated from the University of Kansas School of Law and received his MBA from the University of Kansas School of Business. He is also the sports management program director at LaGrange College. We spoke with James recently about how his aspirations and how he impacts the lives of students
What attracted me to the legal profession?
I wanted to make a difference. I was always protesting different things on campus as president of the Black Student Union. One of my professors asked me why I was protesting with a number of different groups. I told him I think they all deserved to have a voice. He said, "young man, you need to go to law school."
What experiences have you had with students from culturally diverse backgrounds?
As a professor on predominantly white campuses, I have a host of experiences from diverse groups. I find it interesting that a lot of students tell me I'm the first African American teacher they've had. I find that for a lot of them just the exposure to me is eye-opening. I've helped students create different groups on campus for students, such as the Black Male Initiative and Sports Management Club. The lowest retention rate is that of Black males on PWI [Predominantly White Institutions'] college campuses. The majority of the time it's because they don't feel comfortable or supported. I try to create an atmosphere where they can come and chat with me about issues they may be having.
Describe your experience working in an urban or inner city environment.
I'm originally from Harlem, NYC. So I know the importance of giving back to the kids who are underrepresented. Through my nonprofit, the Other Side of Sports (www.othersidesports.org) I provide young men and women with exposure to sports industry professionals and careers. I've held an event in the Bronx, New York, Detroit, Michigan, Saginaw, Michigan as well as in LaGrange, Georgia. Too many times our young people think the only careers they can have in sports are on the playing field. It's because most of the time those athletes are the only ones who the students have exposure too. Once they hear about careers in sports other than those on the playing field, from people who look like them who are actually in the industry, they have an instant "ah ha" moment. If they are motivated by their love of sports, then why not show them careers they can have in sports if they just focus on school.
What advice would you offer a law student just beginning his or her career?
Stay true to yourself, but be willing to learn and grow. Getting the JD is not the end but just a ticket to get in the game. You have to still hustle.