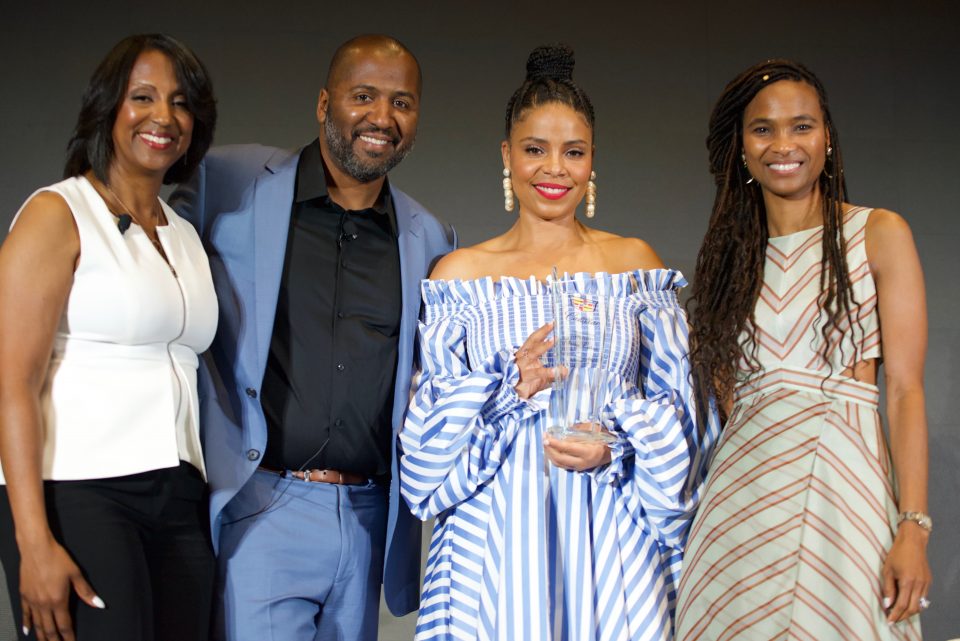 Lathan and Malcolm D. Lee, famed producer and director (Best Man, Best Man Holiday, Girls Trip, Barbershop and more) also hosted the Keynote Conversation: Keep Rising, where Lee served as the moderator.
Their exchange gave Lathan an opportunity to candidly discuss her career in film, her friends and family, including her famed father, Stan Lathan, and her best friend award-winning actress Regina Hall. Lathan also discussed her start in film, in which Lee was very instrumental, casting her in both of his Best Man films.
After Lathan gracefully accepted her award, rolling out was able to briefly interview the beauty. We asked her how it felt to receive Cadillac's first Vanguard Award. Lathan offered her bright signature smile and replied, "It makes me feel amazing! It's such an honor. I'm getting a Vanguard Award. I feel like I'm just beginning. It's really wonderful to be honored by Cadillac, such an iconic company. This festival has always given me love. I've been coming since the beginning, so it feels really good."
In line with the theme of the keynote, we also asked Lathan what the phrase "Keep Rising" means to her. "Keep pushing yourself out of your comfort zone," she said. "Keep growing. Keep a positive attitude and do whatever you can to love yourself."
Take a look at the video recap of the ABFF and Cadillac partnership on the next page. Mark your calendars. This is definitely an event you won't want to miss next year.