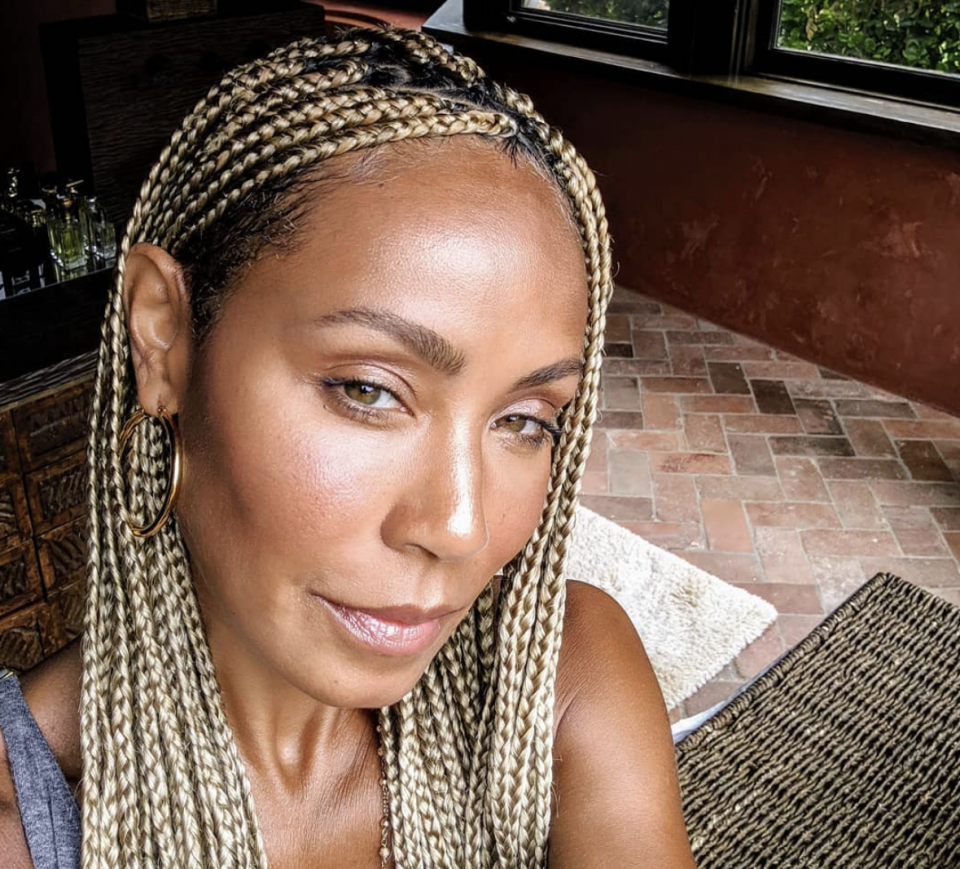 Jada Pinkett Smith is giving us life as she vacations throughout Europe.
On Monday, July 15, 2019, the 47-year-old actress gave her 8.1 million Instagram followers an inside look at her flawless style and beauty.
She shared a collection of three photos with the caption, "Dinner in Italy." The photostream started with an image of her standing gracefully in a white, floor-length gown draped across one shoulder. She wore a white headwrap and open-toed sandals.
In the second photo, she snapped a glowing selfie with daughter Willow Smith, 18, as the sun shown on their faces, bringing out the green hues in their eyes.
The third photo is another selfie of just Jada as she flaunts her ageless glow and flawless skin under the Italian sun.
https://www.instagram.com/p/Bz9KurKFbjB/
Fans and friends praised her gorgeous appearance. Tia Mowry commented, "Wow." Another person responded, "Drop the skincare routine." Yet another commentator said, "What's your secret for staying looking soooo young!?"
Although she hasn't revealed her skincare regimen yet, the Girls Trip star did drop some gems about her hair care routine.
In a video she posted on Sunday, July 14, she shared a video where her daughter, Willow, is seen applying oil to her scalp as she rocks box braids on vacation in Greece.
https://www.instagram.com/p/Bz5j71CjYiy/
"You use Aragon oil now mom?" Willow asks while applying oil onto Jada's scalp.  "I thought you use Dr. Bronner's."
"Sometimes," Jada replies. "And I want you to put a little bit of tea tree oil on there, just a little."
"I've been using that too," Willow said. "It really helps."
We can only hope that one day she will reveal her skin care secrets and maybe even create a line of products.