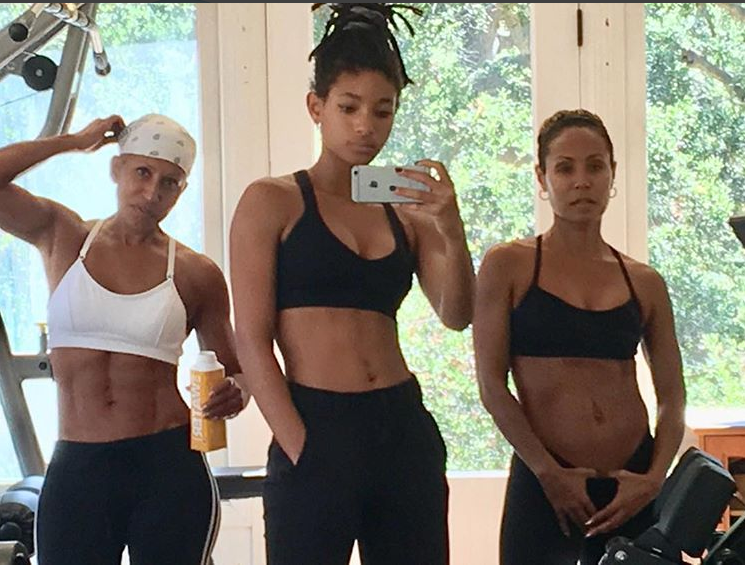 Willow Smith, the youngest daughter of Will Smith and Jada Pinkett Smith, shocked her mother when she blurted out during a recent episode of "Red Table Talk" that she was interested in a polyamorous relationship.
Quite naturally, Pinkett Smith, the founder of the phenomenally successful Facebook Watch show, turned her daughter's provocative announcement into a topic of discussion on the latest episode.
Willow kept it "100" about how she feels about monogamous relationships and that she was interested in a "throuple," the practice of two women dating a man or vice versa.
Although Willow, 18, is now of legal age, the "Whip My Hair" singer took some grief for her stance and her unabashed foray into adult films. Unfazed, Willow said she refuses to allow her sexuality to be compartmentalized by traditional societal standards.
"I love men and women equally, and so I would definitely want one man, one woman. I feel like I could be polyfidelitous with those two people," she added.
When she first made the statement, her mother and grandmother, Adrienne Banfield-Jones, looked like a couple of deer in headlights. Willow, on the newest episode, expressed that polyamory would probably be more common if people would relinquish their fears of losing ownership of their partners.
"This is the scariest thought that people shy away from," Willow explained. "It's the feeling of feeling like the person that you love is falling in love with somebody else. And that insecurity and fear just eats us alive."
She added that insecurity, fear, jealousy and a sense of ownership of another person are also defining factors driving the high divorce rates in the United States.
"But that insecurity and fear is something that we need to overcome and something that we need to evolve out of and transmute that into something new and different that can actually be helpful and make us love more and more freely," Willow said.
Monogamy, Willow Smith argues, prevents a person from overcoming self-debilitating emotions and esteem issues.
"Monogamy, I feel, actually inhibits you from learning those skills of evolving past those feelings of insecurity and jealousy."