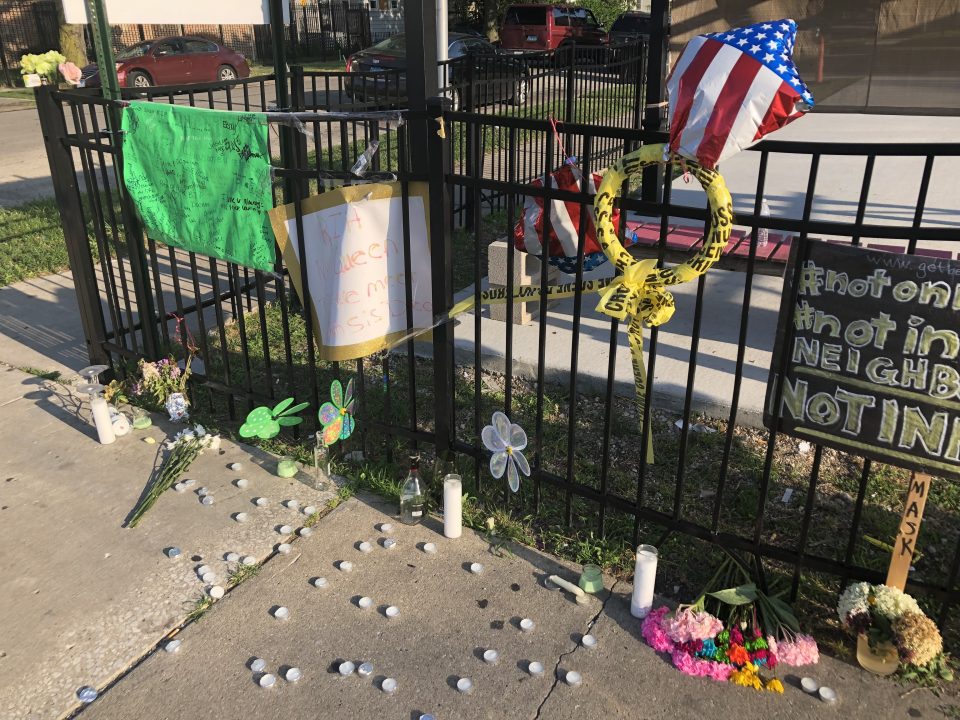 Two mothers Chantell Grant, 26, and Andrea Stoudemire, 36, were killed on a Chicago street corner they volunteered to protect for the sake of their children. Both women were volunteers in an organization called Mothers/Men Against Senseless Killings (MASK).
On Friday, July 26, 2019, a blue SUV reportedly drove down 75th and Stewart and shots were fired in the direction of the outpost set up by MASK. Grant and Stoudemire have now been added to the long list of casualties that continues to grow in Chicago.
Tamar Manasseh, the founder of MASK, posted this message on Facebook: "When the young lady was shot last month, the two that were shot last night never imagined they'd be next. I'm sitting here a few feet from where they fell, thinking … if we don't stop this madness or at least try to, right now, I might be next, or maybe even you."
Aldophus Kindle, a special assistant to the office of the president of Cook County, spoke with rolling out about the violence that continues to plague the community.
"We have not addressed some of the pillar issues of economic development, disinvestment and critical jobs in our community," Kindle said. "We've allowed a set of individuals who are disconnected from society to operate in their own way with their own set of values. Unless we are willing to go out there and touch them in the dirty, grimy parts of the community, then we will spend our time really just talking to ourselves."
Chicago Mayor Lori Lightfoot held a press conference with Police Superintendent Eddie Johnson on Tuesday, July 30, to address the incident.
"If we let people who don't care about a sense of community, about civility, about the consequences of gun violence push us into the shadows and push us into our homes for fear of what will happen, we're never gonna get ahead of this tide. The police department cannot fight this alone," Lightfoot said.
According to the Chicago Police website, there have been a total of 281 murders to date, down 11 percent from the previous year.
The shooter has not been apprehended.