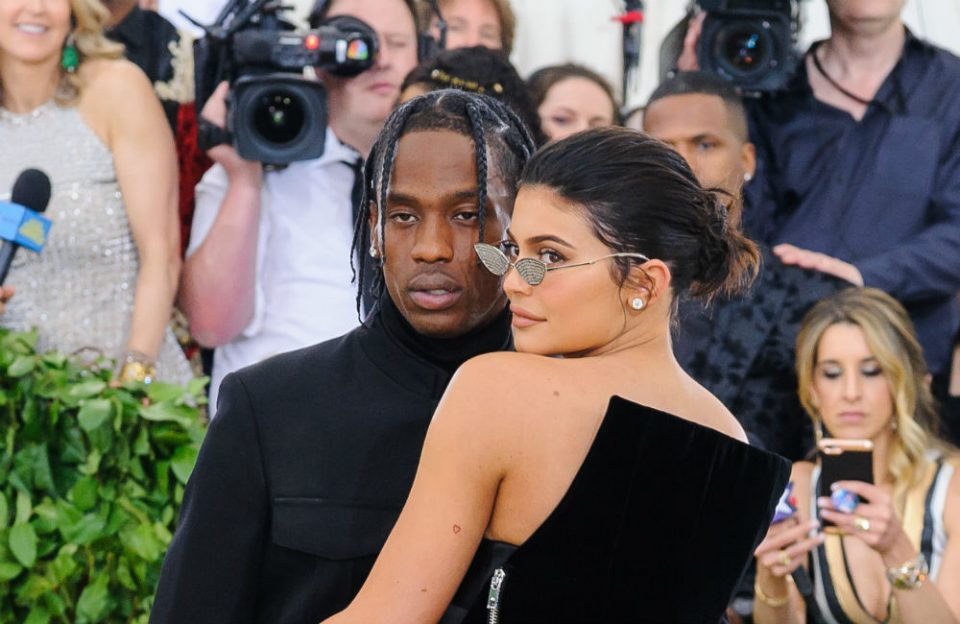 Kylie Jenner and Travis Scott claim having a baby hasn't impacted their sex life.
The 22-year-old reality star and the "Sicko Mode" hitmaker have 19-month-old daughter Stormi together, and although they had heard having a baby would "hurt" their sex life, they've both said that isn't the case for them.
"A lot of people claim that having a baby can hurt your sex life, but I feel like that's the opposite of our experience," 28-year-old Scott said during an interview with the younger Kardashian sister for Playboy magazine.   "Yeah, I feel like we've definitely proven that rumor to be wrong," said Jenner.
In a previously released preview for the interview, the "Keeping Up with the Kardashians" star heaped praise on her boyfriend for showing her she can be both "sexy" and a "bada– mum" at the same time.
"You remind me that motherhood and sexuality can coexist, and just because you e*+mbrace your sexuality doesn't mean you have loose morals or you're not a good mother. You can be sexy and still be a bada– mum," Jenner said.