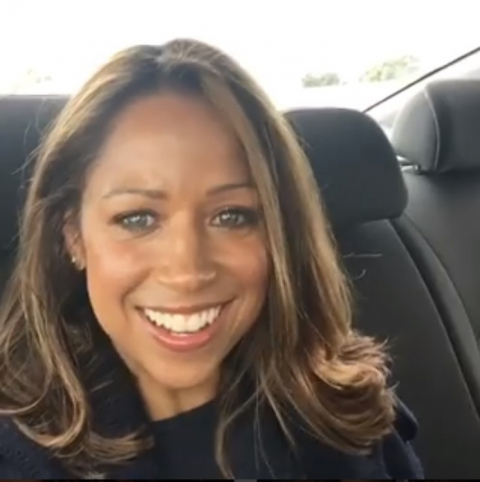 Actress Stacey Dash mentioned the movie — Clueless — that brought her mainstream fame while she was being apprehended by Florida sheriff's deputies following accusations she assaulted her husband.
As Dash, 52, was audibly starting to cry while being perp-walked to the squad car, she was prompted by the officer who asked where the celebrity new pundit was born (Bronx, New York) and what she did for a living.
In the police bodycam video obtained by The Blast, Dash asked the Pasco County Sheriff deputy if she was being arrested. The male deputy said he would explain everything to her once they got to the car, but he asked her about her history on the way.
When the deputy asked her what she did for a living, Dash was sniffing while saying she is an "actress."
"Okay. In TV and film?" The deputy asked.
"I did a film called Clueless," Dash answered, to which the deputy said "okay."
When he asked her what she's doing now, she told him that she is "taking a break" from entertainment after getting into politics.
Dash played Dionne Davenport, the best friend of Alicia Silverstone's Cher Horowitz's character in Clueless in 1995, her most famous film. Dash was also Damon Wayans' love interest in the 1992 comedy Mo' Money that was popular among urbanites. She also starred in BET's "Single Ladies" from 2011-2015.
Dash is the cousin of record producer and former Jay-Z business partner Dame Dash.
Check out the bodycam footage below: