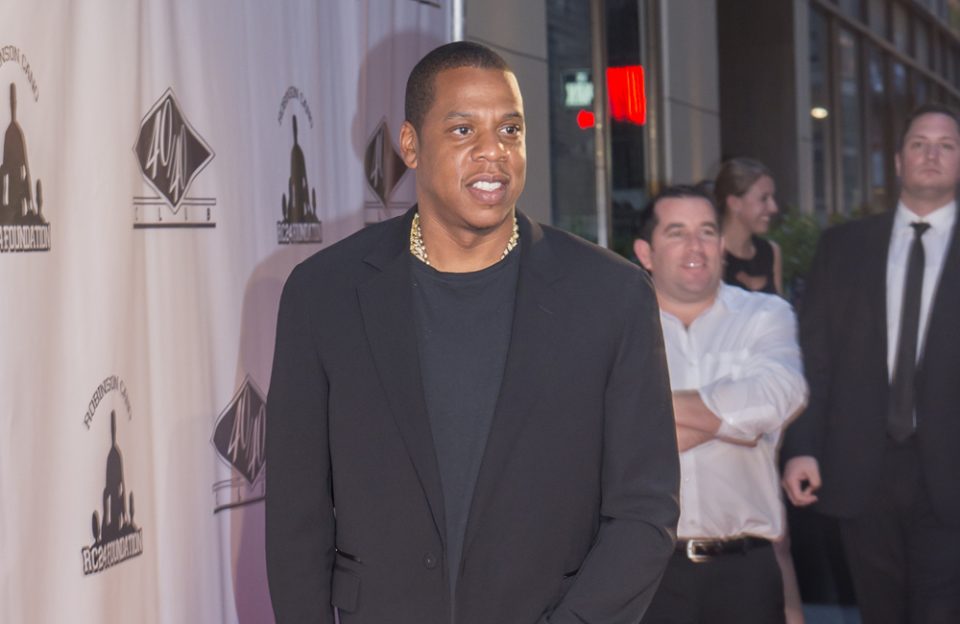 The Colin Kaepernick saga continues on multiple fronts. Days after Kaepernick decided to hold his own workout at a high school after it was initially scheduled to be held at the Atlanta Falcons' training facility in Flowery Branch, Georgia, several reports have emerged about the fallout.
Some speculated that Jay-Z initially played a role in urging the NFL to host the workout. And after Kaepernick did things on his own terms, some claimed that Jay-Z was disappointed by the controversial quarterback's decision. However, reps at Roc Nation, Jay-Z's company, dispute those claims.
"A source at Roc Nation tells us Jay-Z hasn't spoken to any sources," Roc Nation's official Twitter account stated.
Jay-Z faced backlash in August after he formed a partnership with the NFL to produce entertainment and help with social justice initiatives. Some believed that the rap legend sold out for partnering with the league — the same organization that continues to blackball Kaepernick, the former San Francisco 49ers QB, who protested racism, police brutality and other social injustices by kneeling during the national anthem. Some have suggested that Jay-Z's long game ultimately was to become an NFL owner.
Jay-Z has yet to speak publicly about the NFL and its relationship with Kaepernick.