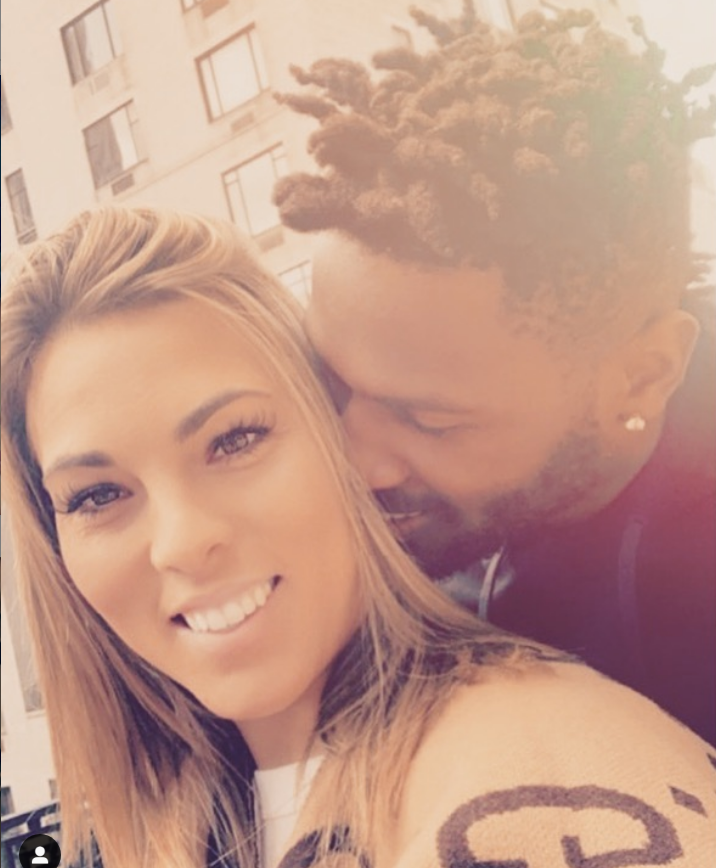 Antonio Brown's bizarre behavior has been played out the last several months on social media. But his ex-girlfriend bucked back when the 31-year-old NFL superstar free agent wrote that she and her current boyfriend plotted to hit his pockets for thousands of dollars.
The ex-girlfriend and mother of two of Brown's children, Chelsie Kyriss, fired back at Brown after he said he was not going to date White women in 2020. He also accused Kyriss and a man known only as David of conspiring to lighten his bank account by $25,000.
Kyriss made it explicitly clear on social media that she will expose Brown and ruin his life if Brown continues down this path.
In one Instagram Story, which is no longer available but was captured by PopCulture.com and ClutchPoints.com, she said she was tired of keeping her mouth shut while another post threatened to ruin his life.
"Oh these are the games we want to play! I have pictures to end your entire life! Keep taking messages out of an old phone from 2012 trying to play a victim! If only the world knew the truth about you," she said. "Tired of keeping my mouth shut."
Antonio Brown's old girl about to set this all on fire. pic.twitter.com/5Gv5KmiydC

— Colin Dunlap (@colin_dunlap) December 14, 2019
Kyriss' response comes on the heels of Brown saying on his own Instagram Story: "new track called Mudshark coming soon stay tune! A mudshark is a white woman u like average black males."
Brown's also added that he will date "no more white woman 2020."
Kyriss, in return, fired off one more shot at Brown.
"You found somebody to help you get over me and I got over you by finding myself!" Kyriss posted on Instagram. "We are not the same."