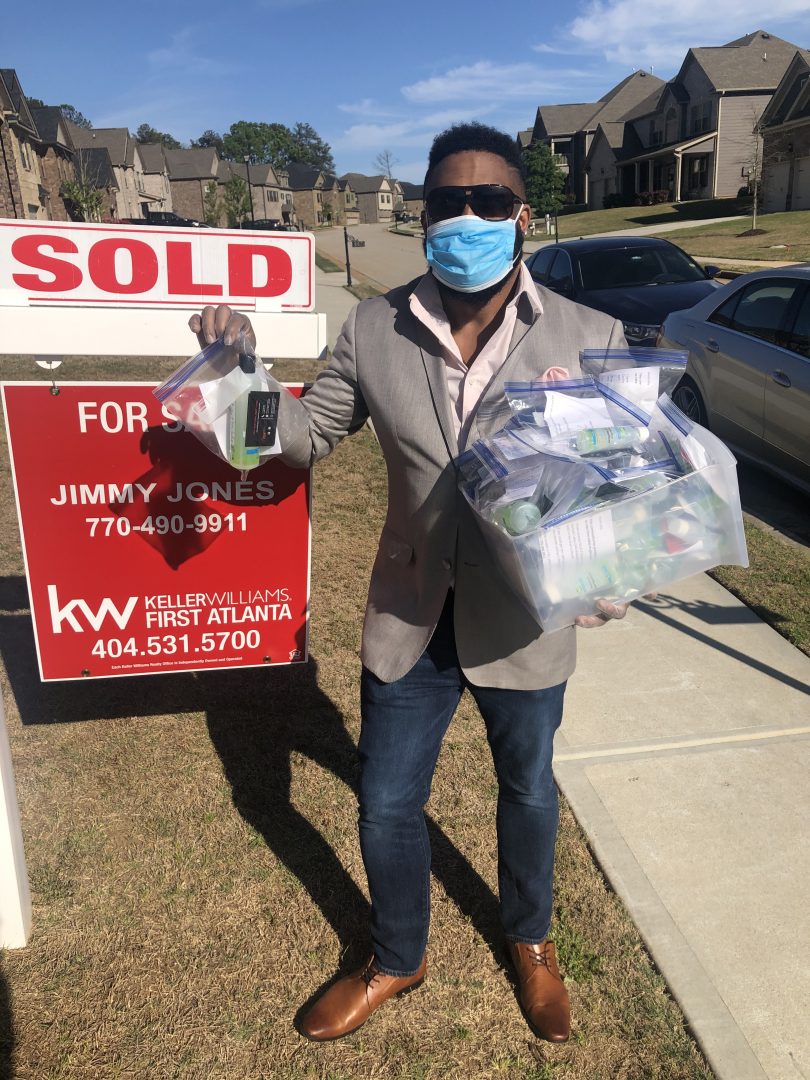 With many people out of work due to the COVID-19 pandemic, real estate agents have remained in the trenches, helping their clients buy and sell homes. Armed with masks, gloves and hand sanitizer, these professionals are risking being infected with the virus to close the deal.
With a high-profile client list and almost a decade in the game, Atlanta real estate agent Jimmy Jones' day-to-day activities have taken on a new look as he continues to meet the needs of his clients. He shared insight with rolling out about his new reality.
What has changed about your job and the way you do it since the pandemic?
The biggest change is being more health-conscious and sensitive about the way I interact with people, especially my clients, sellers and buyers and other real estate professionals. I also have to be more mindful of the homes. I normally wouldn't be showing homes with gloves and a mask, but that's my new uniform.
The reality is that when a home is up for sale, a lot of people are in and out of it doing for showings. Now, buyers don't want to leave their homes to view a house, so I spend a lot of time showing houses on FaceTime or recording my own virtual tours.
Everything is virtual now, especially all of the paperwork, making that part easier. I'm in Georgia, and our governor issued an executive order at the end of March allowing people to do e-notaries.  
What new challenges are you facing? 
When I do physical showings, the 6-foot social distancing rule takes away from the experience. People don't want to be in the same room as me, and it's hard to show a house when your clients are rushing to get away from you in fear of possibly contracting a virus. 
Have you had to come up with new, creative ways to do things?  
I now have a kit. I keep a kit with me and at all of my listings, which includes disposable gloves, masks, hand sanitizer, Lysol wipes and paper towels. It's my way of making sure that everyone stays safe, including myself, the person looking at the home and the homeowner. And it's about time for me to replenish everything.