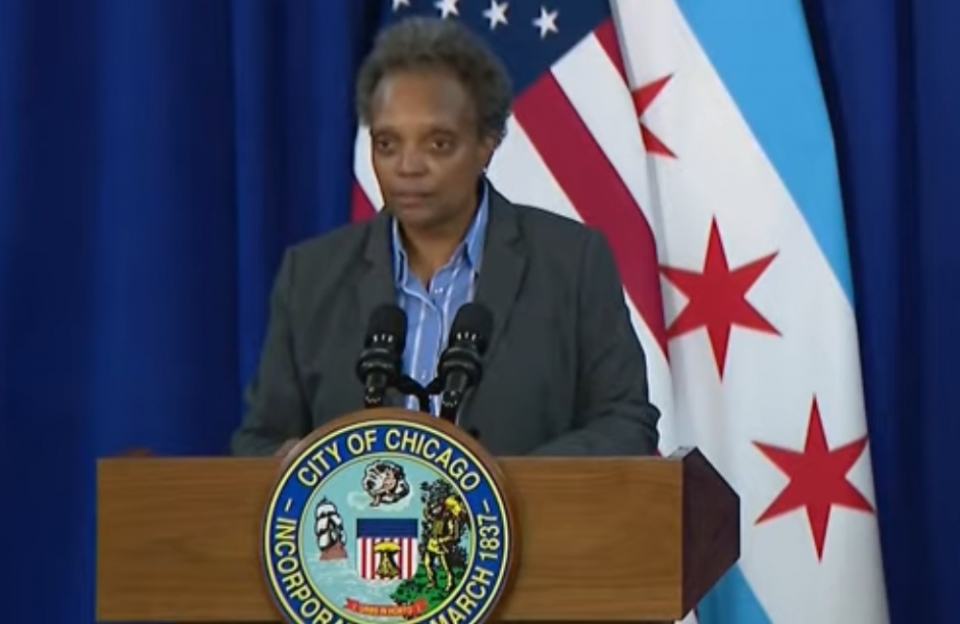 Chicago Mayor Lori Lightfoot issued a statement of apology to Anjanette Young, who was humiliated when her home was wrongfully raided by law enforcement in 2019.
During a news conference held after Chicago's City Council meeting on Wednesday, Dec. 16, 2020, Lightfoot publicly addressed the disheartening situation as she spoke directly to Young.
"I want to tell Ms. Young (that) I am deeply sorry and troubled that her home was invaded and that she had to face the humiliation and trauma that she suffered. That is just not right," Lightfoot said. "It simply should not have happened. And I will make sure that there is full accountability for what took place."
Lightfoot's apology follows Young's previous remarks as she shared her reaction to her home being raided. The incident occurred Feb. 21, 2019. At the time, officers used a battering ram and stormed into Young's home. She was inside changing clothes after returning home from work. Despite being nude, Young was handcuffed. However, it was later confirmed that police had raided the wrong home.
"It was so traumatic to hear the thing that was hitting the door," Young said at the time, adding, "and it happened so fast, I didn't have time to put on clothes."
Although Lightfoot apologized on behalf of the city, she noted that the incident occurred before she took office. However, she also emphasized that she has worked to combat bad police raids.
Lightfoot addresses the incident in the video below.