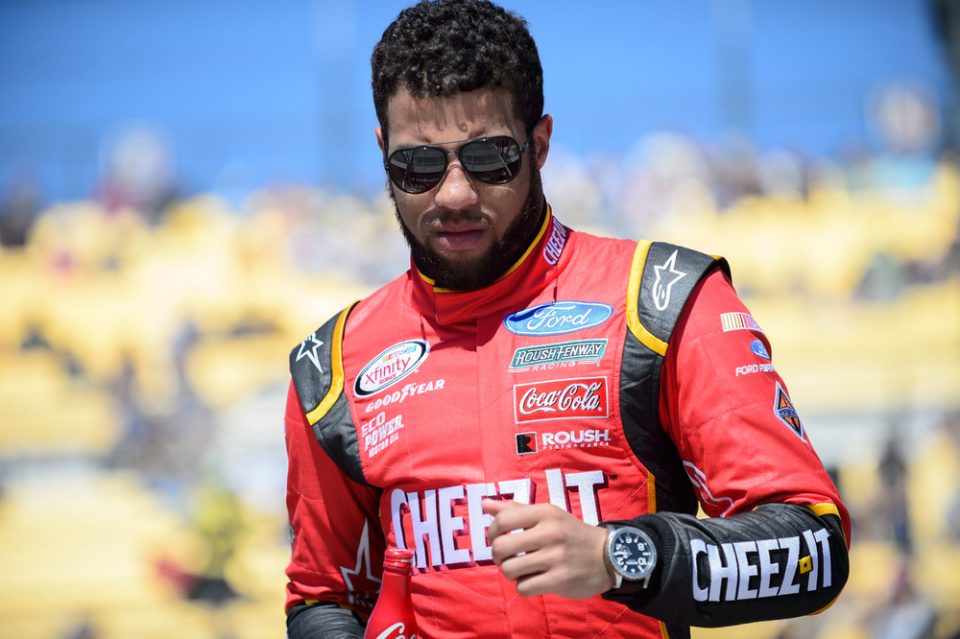 NASCAR race driver Bubba Wallace has partnered with McDonald's Black & Positively Golden Mentors program to coach an aspiring race car driver.
Launched last fall, the Black & Positively Golden Mentors program pairs industry leaders with up-and-comers in the same field who are taking steps today to own tomorrow. The program has featured mentors in coding and music, including 16-year-old tech genius Ian Michael Brock, rapper Big Sean and gospel singer Kierra Sheard, respectively.
"As a McDonald's racing partner, I couldn't be more excited about being a Black & Positively Golden mentor," said Wallace in a statement to Black Enterprise. "Mentorship is important in racing and in life, and I'm honored to help elevate young leaders as they pursue their passions and dreams. Golden Mentors is a perfect combination of both and I'm here for it all."
Wallace, born William Darrell Wallace Jr., has been mentoring 18-year-old emerging NASCAR/Rev Racing driver Rajah Caruth. In the episodes which air on IGTV @weargolden, Wallace shares advice about navigating adversity as the lone Black driver in the auto racing sport, industry insights and more.
Continue reading on the next page.