The Game gives Tom Hanks' son advice about dating Black women
The Game dispensed a rather blunt assessment and advice for aspiring rapper Chet Hanks after he got enmeshed in a melee with his Black ex-girlfriend.
Hanks, the son of two-time Oscar-winning actor Tom Hanks (of Forrest Gump fame) and actress mother Rita Wilson, had a scuffle with his now-former boo, Kiana Parker, at his home in Sugarland, Texas, about 25 miles southwest of Houston.
In a video obtained by TMZ, the young Hanks, 30, turns on his camera phone just as Parker is seen wielding a kitchen cooking pot. He claimed that she flew into a rage after he broke off the relationship due to her allegedly stealing money from him in order to pay her rent. He claims she charged at him with a knife during the fracas, leaving him with a stream of blood trailing from his forehead.
Parker is claiming that she was simply defending herself from him and alleges that he was physical with her on past occasions. This last episode prompted her to reportedly take out a restraining order against him. Hanks' attorney, however, counterclaims that Parker was the aggressor.
"It is all on video and the undisputed video tells the whole story. Her claims are completely false, fabricated and fictional," attorney Marty Singer told TMZ on behalf of Hanks.
The Game, the 41-year-old Compton, California-born Jayceon Terrell Taylor, seemed to size up the situation and offered some advice to the musician, actor and aspiring rapper Hanks, according to Hollywood Unlocked and The Jasmine Brand.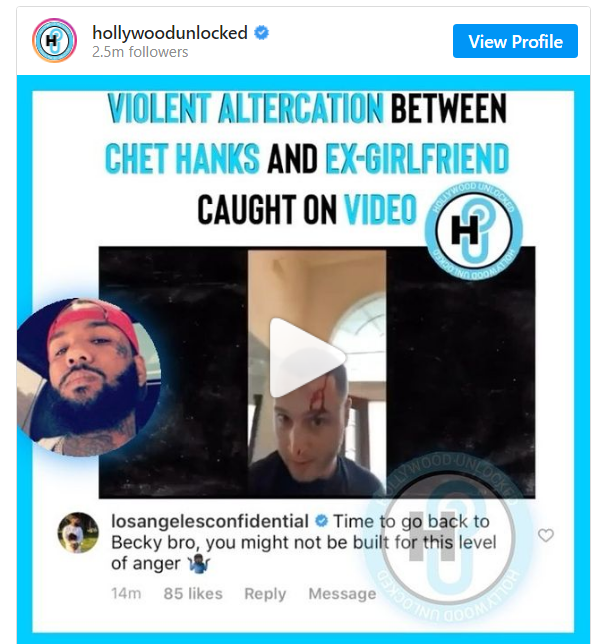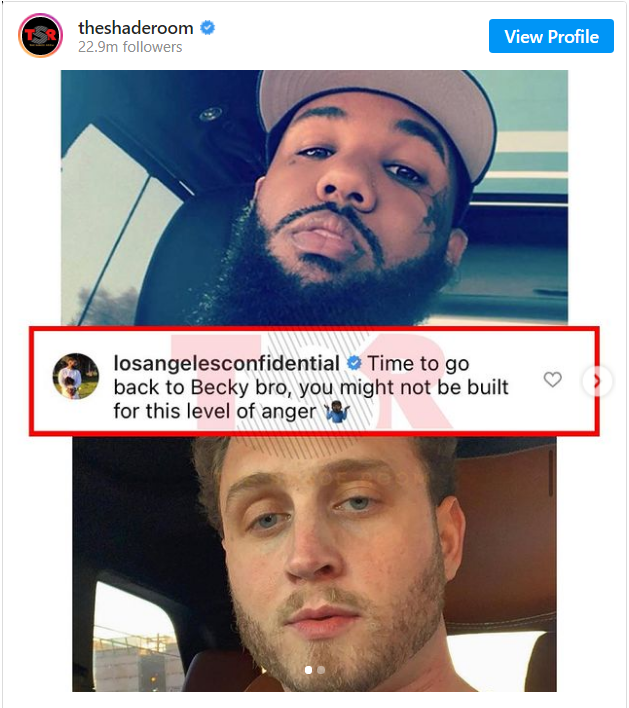 Check out the report below: