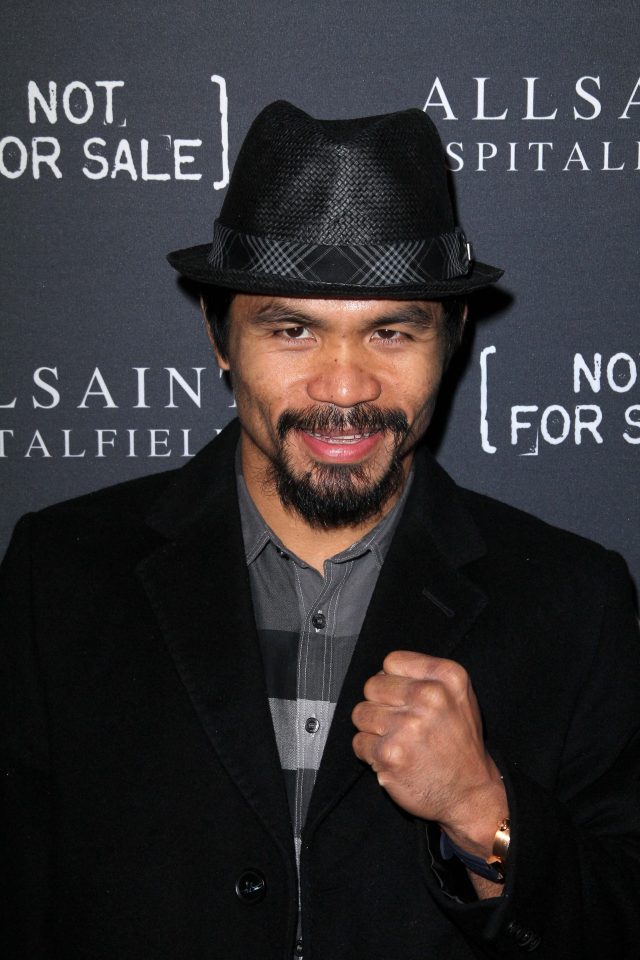 Boxing star Manny Pacquiao is forging deeper into the political arena and announced on Sunday, Sept. 19, that he will be running for president of the Philippines next year. A champion in and out of the ring, Pacquiao has been railing against corruption in the Philippines government and what he calls President Rodrigo Duterte's cozy relationship with China.
According to CNN, Pacquiao accepted the nomination of his political allies during the national assembly of the faction he leads in the ruling PDP-Laban Party, days after a rival faction nominated Duterte's longtime aide, Sen. Christopher "Bong" Go, as its presidential candidate. That faction nominated Duterte for vice president, a move that critics called a cynical ploy by Duterte to retain power. Go declined the nomination, but the rift between the Pacquiao and Duterte factions has escalated.
"I am a fighter, and I will always be a fighter inside and outside the ring. I am accepting your nomination as candidate for president of the Republic of the Philippines," Pacquiao told the crowd.
The 42-year-old fighter is already a senator in his country and president of the PDP-Laban faction, alongside Sen. Aquilino "Koko" Pimentel III. CNN also reports that Pacquiao and Duterte were once allies but the boxer has since accused the current administration of corruption. $200 million in pandemic aid intended for poor families was unaccounted for, which has led to part of the corruption allegations.
Pacquiao's anti-corruption crusade comes as the Philippines Senate has opened an investigation into alleged overpricing of medical supplies and equipment purchased under the government's pandemic response program. Pacquiao has always been a man of his people and has shared his wealth from his boxing earnings to help build up his country. In 2016, he built and gave away 1,000 homes to the poor and homeless in the Philippines.