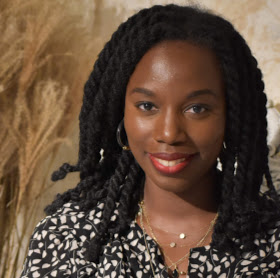 Screenwriter, producer and director Lande Yoosuf; and Reggie Williams, also a screenwriter and director, are the co-founders of Black Film Space. This platform assists Black, Indigenous, People of Color (BIPOC)) get prime access to grants, industry resource discounts, and exclusive workshops. With this access, content creators will have the opportunity to connect with the organization's partners, which include the American Black Film Festival, HBO, and Ava DuVernay's ARRAY collective.
What is Black Film Space?
Lande Yoosuf: Black Film Space is a nonprofit organization that supports content creators of African descent. Our goal is to provide skill-enhancing opportunities, whether it's through workshops, panels, grant opportunities or being a part of an industry-wide database. We do screenwriting challenges. We do power hours where people get to work on their projects. There are a plethora of events in programming that allow Black content creators to have takeaways every time they attend an event or engage with our organization.
What don't we understand about the industry that Black Film Space solves?
Reggie Williams: In regard to Hollywood, it comes down to not just diversity in terms of there [being] more Black people physically in that space, but in terms of diversity of stories. It seems like the nature of the industry is that when something's hot, they just ride it. You can look at the last three to five years and see there were a lot of police brutality films. There were a lot of films about race, etc. If you join our community and network with people, you'll see that there are an infinite amount of stories that are coming from young Black creatives. The industry is only getting maybe 5 percent of what is potentially out there.
Continue reading on the next page.