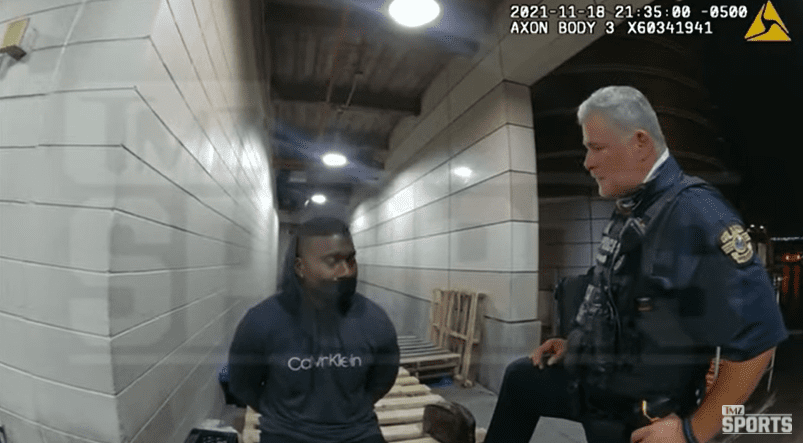 Former NFL player Zac Stacy was arrested last month after video surfaced of him violently assaulting his ex-girlfriend Kristin Evans, who is the mother of his five-month-old child.
Police in Oakland, Florida, responded to a domestic violence call on Nov. 13 at Evans' home. In the video, the man believed to be Stacy, is seen punching Evans with his fist and slamming her into a television set while their 5-month-old son was in the room.
Stacy was charged with aggravated battery and criminal mischief charges and released on bond after posting bail and was ordered to have no contact with the victim and to surrender his passport and firearms. TMZ has obtained footage of Stacy's arrest and police interrogation where he places the blame on Evans and said she staged the attack.
"It's just a case of bitterness, man. That's why she did this. The whole assault thing, she staged it. She set me up. The whole thing was staged. All she's trying to do is get money out of me. She got a reaction out of me," the former New York Jets running back explained to the police.
He also shared with authorities that he recently left rehab for anxiety and depression and found out she had an affair with his financial advisor. He said he returned to her house to visit their child.
Continue reading on the next page.