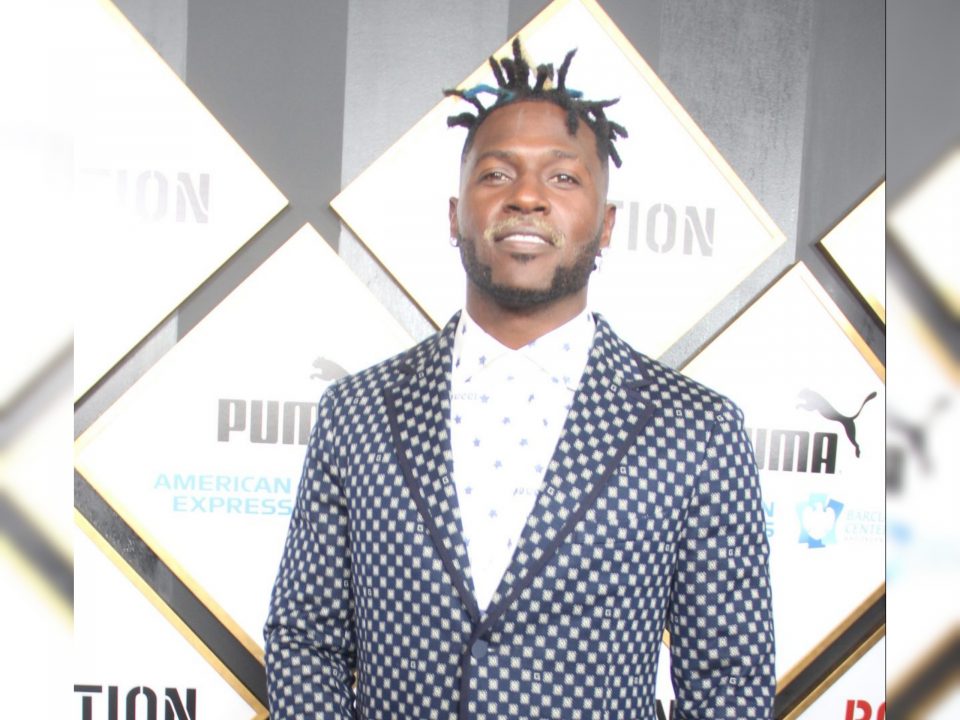 Former Tampa Bay Buccaneers star Antonio Brown followed up his headline-grabbing antics on Sunday, Jan. 2, 2022, where he half-stripped out of his uniform and walked off the field during the game, with the release of a new song.
Just a few hours after quitting the Bucs squad in the third quarter of their game against the New York Jets, the attention-seeking diva of a wide receiver dropped a two-minute song, "Pit Not the Palace" on all streaming platforms.
— AB (@AB84) January 3, 2022
According to head coach Bruce Arians, he tried to get Brown to go back into the game twice. When Brown refused on both occasions, the coach told him to leave the field. At this point, AB tore off his shoulder pads and tossed them against the bench. He also ripped off his gloves and threw them into the stands and then half jogged shirtless from the sidelines, through the end zone and into the tunnel to the locker room. He waved to the stunned crowd on his way out for good measure. 
Arians announced after the game that Brown has been ex-communicated from the franchise for good. 
"He is no longer a Buc. That's the end of the story," he said when asked about what happened after the game, according to ESPN. "Let's talk about the guys who went out there and won the game."
Brown did tell his six million followers on Instagram that he is grateful to the Bucs organization for the opportunity they provided him.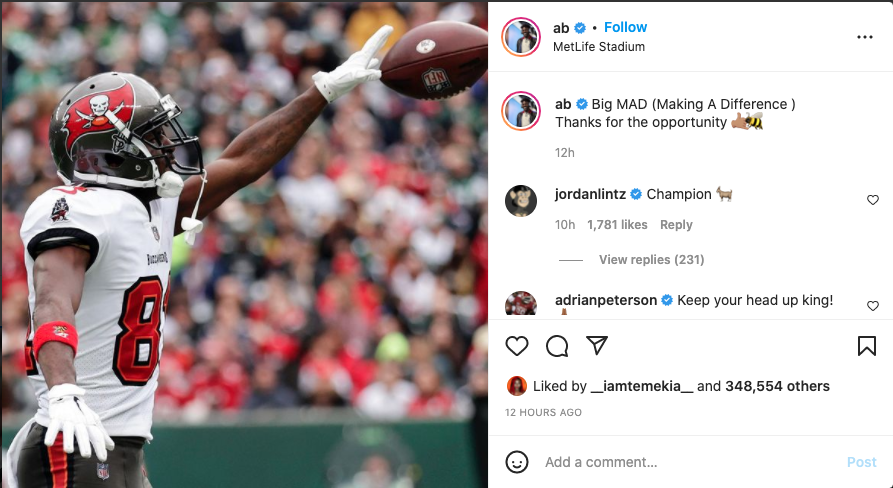 While AB has a legion of detractors, he does have his backers. Former NFL running back LeVeon Bell called AB the "GOAT" receiver.
Also, NFL Hall of Famer Deion Sanders, who currently coaches at Jackson State, said on IG: "I love you. I'm praying for u and with u. This too shall pass."