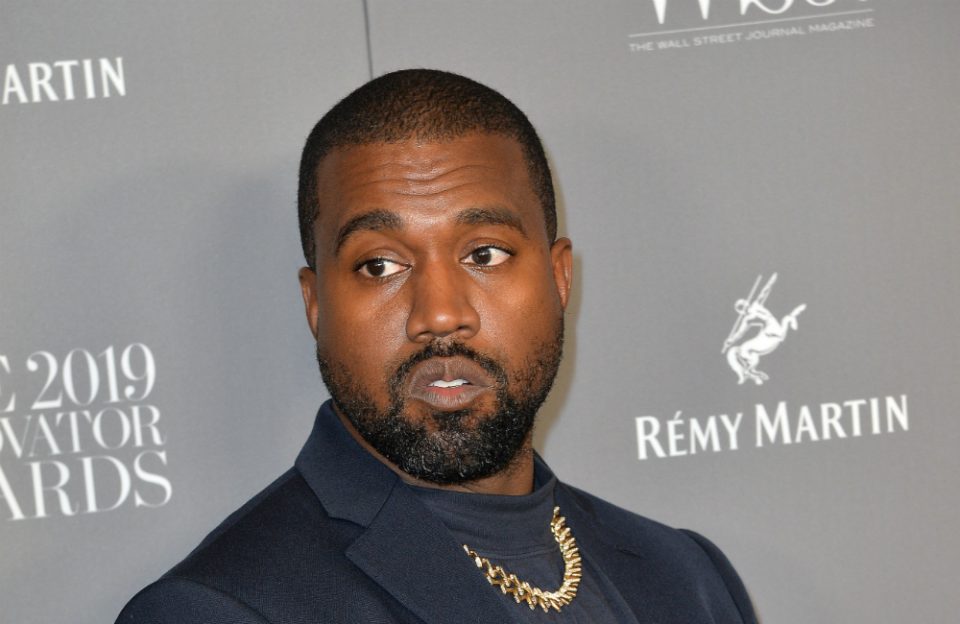 Comedian D.L. Hughley wields his tongue like a sensei. Unlike his other Kings of Comedy alumnae, Hughley opts for the jugular when he eyes fresh prey — particularly when someone comes for him unbidden.
Take Ye West as exhibit A. It seems that Yeezy took umbrage at Hughley opining on his post-marital tumult and the threats that followed, with Ye saying that he can "afford to hurt" Hughley in a now-deleted Instagram tirade.
That only managed to get Hughley's engine revved up. Showing that he still has a drop of thug life from the Compton streets, despite residing on the manicured streets of Calabasas, Hughley, 59, performed invasive surgery on West's psyche with some needle-sharp barbs on the 44-year-old rapper.
On Wednesday, March 16, 2022, Hughley pulled out his scalpel once again. He did not indicate specifically what Yeezy said or did to warrant another round of verbal flogging.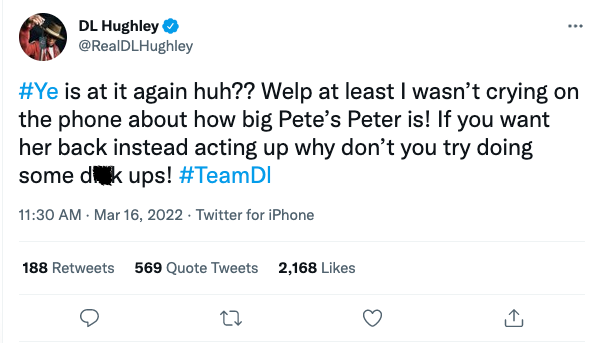 #Kanye do you know how horrible you gotta be to make a #Kardashian date a white man! #TeamDl

— DL Hughley (@RealDLHughley) March 16, 2022
#Kanye how dare you talk about the way someone dresses, look at you!! All those people in your head and not one of em got a Macys card? #TeamDl

— DL Hughley (@RealDLHughley) March 16, 2022
#Kanye ain't it funny how you can explain my jokes, but not your behavior? #TeamDl

— DL Hughley (@RealDLHughley) March 16, 2022
Some pop culture observers believe that West has more than earned the swipes that Hughley and Kim Kardashian's new boyfriend Pete Davidson have taken at Yeezy. He has busily hurled a fusillade of insults and threats at the three of them for the past month.
Other fans, however, have become gravely concerned that this celebrity feud, if allowed to continue unchecked, could result in a tragedy similar to the one that happened nearly 30 years ago.