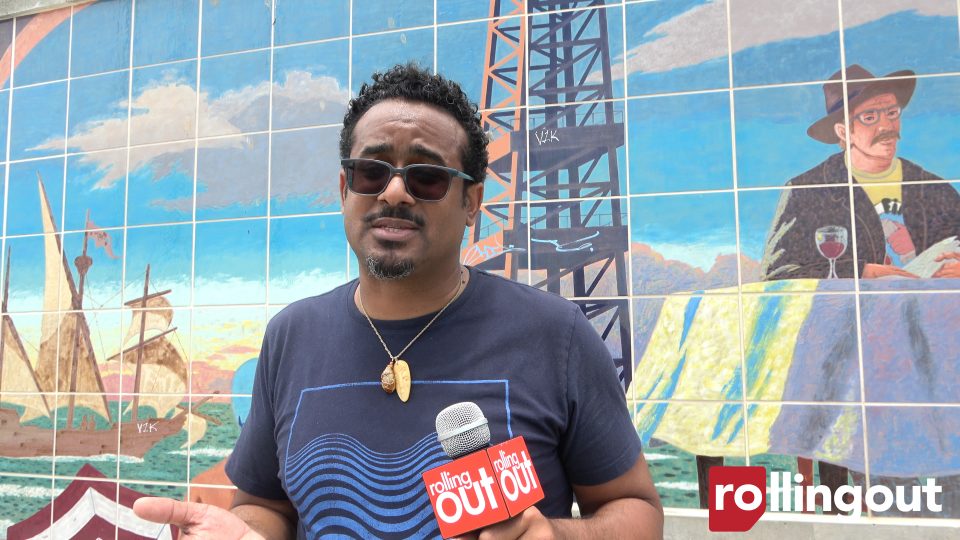 El Boogie enjoys keeping the crowd moving. The Long Beach, California, DJ spoke to rolling out while performing at A Great Day in the Stoke surfing event in Huntington Beach, California.
When did you first get interested in deejaying?
I've been collecting all my life in terms of music … always been into it. My parents were always into a lot of music, but I officially started when I did a radio show at Long Beach State. KBeach had a radio show called The SOFAR channel. Me and my boy Mojo Spencer started doing it and then we took it on the road and started doing parties, and it kind of caught on since.
I do a summertime event in Long Beach called Park Jam in the LBC. It's pretty much taken off from there, so about 20 years now.
What do you look for from the crowd when you're performing?
Energy. So I saw a couple of the ladies here, once I started seeing people moving, see some feet tapping and see some some folks clapping and bobbing, I'm like, "I'm in the right direction." For me, that's my sign, just a little cue like that. Then, it's just keeping that going and getting more people to feel that.
What music do you like right now?
I like the new Kendrick right now. I like what he's talking about, I just like what the brother is doing. He's taking things into his own hands.
I like Silk Sonic, AP and Bruno just can't do wrong. That stuff hits a weird spectrum of music and genres. I bought that for my mom because I thought she would like it. It's got that old Smokey Robinson vibe, but then that old energy within that new stuff, too.
How do you feel about Tyler, The Creator?
I like Tyler, The Creator, man. More than anything, I like what he stands for. I like cats that take music into their own hands, and not be so tied down to these contracts. I just like that more than anything, but then, the dude is just crazy creative. He'll have a couple of cuts that you're like, what? That's him? He has a cutting sound like Roy Ayers. You can tell he has a good palate for music, and he understands a [broad] range of music.
Vince Staples?
Vince is tight, too. That's another hometown cat, another dude on his own beat. I just respect guys that are on their own vibe and their own energy. Not many people know it, [but] he opened up a really cool summer program youth program at a YMCA in North Long Beach, where he funded basically a youth arts program. They have a bunch of computers there, they're learning. They've actually put out publications. I was really impressed by that, [because he's] a young dude [with] that much foresight and vision.