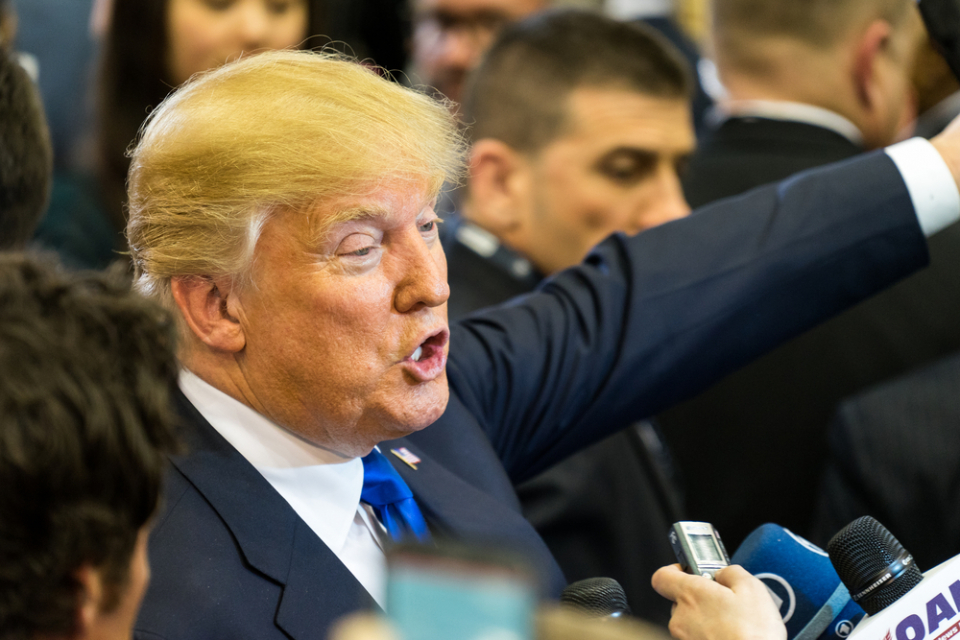 ATLANTA – A grand jury in Fulton County, Georgia, has subpoenaed Donald Trump's former lawyer Rudy Giuliani and Trump's close political ally Sen. Lindsey Graham regarding possible election crimes in 2020.
The two men, along with five others, are being accused of deploying unlawful means to try to overturn the election results in Georgia that turned blue during the last presidential election for the first time in 38 years.
According to CNBC and the Atlanta Journal-Constitution, Graham made at least two calls to Georgia Secretary of State Brad Raffensperger about "reexamining certain absentee ballots cast in Georgia in order to explore the possibility of a more favorable outcome for former President Donald Trump."
The publications also report that the subpoena for Giuliani was issued because of inflammatory statements he made before the Georgia state Senate on Dec. 3, 2020, where he provided alleged evidence "purporting to demonstrate the existence of election fraud in multiple Georgia counties."
"Despite [lack of evidence], the Witness made additional statements, both to the public and in subsequent legislative hearings, claiming widespread voter fraud in Georgia during the November 2020 election and using the now-debunked State Farm video in support of those statements," the subpoena reads.
Moreover, the subpoena also states that Giuliani "possesses unique knowledge concerning communications between himself, former President Trump, the Trump Campaign, and other known and unknown individuals involved in the multi-state, coordinated efforts to influence the results of the November 2020 election in Georgia and elsewhere."
The subpoenas require the identified individuals to be in attendance in Atlanta between July 12 and Aug. 31. Others within Trump's orbit who are ordered to appear and provide testimony include attorney John Eastman, Cleta Mitchell, Kenneth Chesbro, Jenna Ellis and Jacki Pick Deason, CNBC reports.