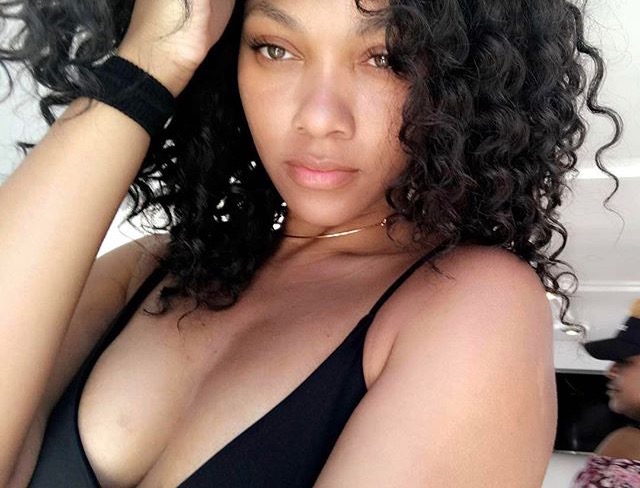 The eldest child of comic legend Eddie Murphy and ex-wife Nicole Murphy got married on Saturday, July 9, 2022.
Bria Murphy, 32, exchanged wedding vows with 36-year-old actor Michael Xavier, in Beverly Hills surrounded by their famous parents and 250 family and friends, People reports. 
Murphy's bridal gown was designed by Netta BenShabu, and the groom wore a Knot Standard tuxedo, styled by Dion Lattimore.
The Hollywood couple announced they engaged right after Christmas 2021 with Murphy saying that Xavier is "my heart, my best friend, my forever love. I love you always."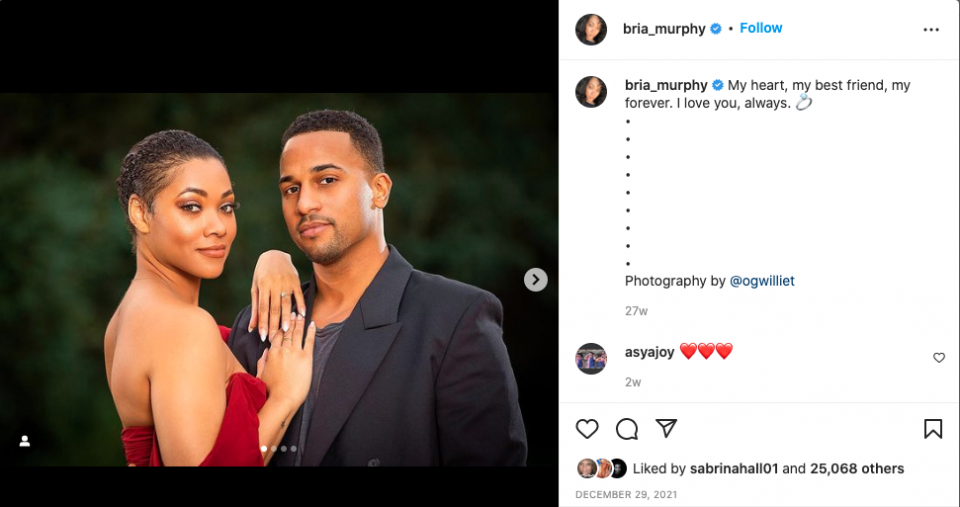 Xavier reciprocated the sentiment by posting a set of photos of themselves.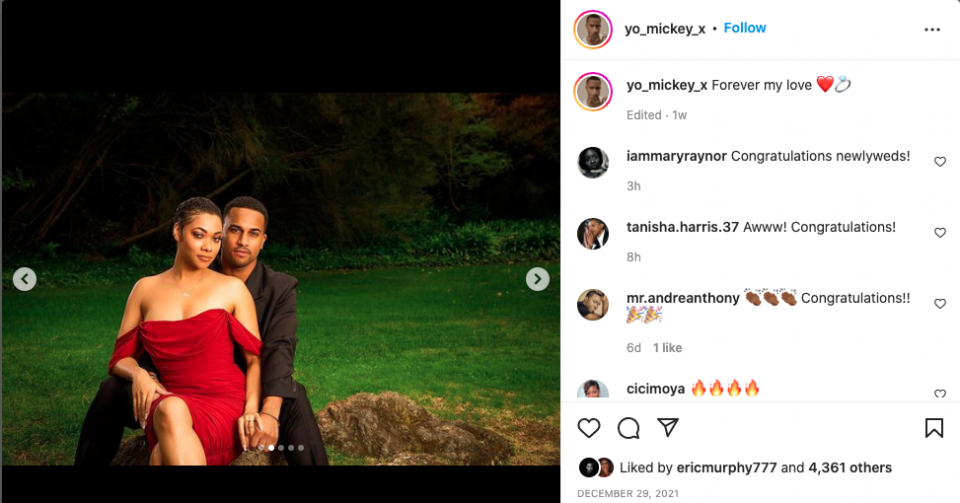 There may be wedding bells again soon as Eddie Murphy's son Eric has announced that he is in love with fellow comedy legend Martin Lawrence's daughter Jasmin.
Eddie Murphy, 61, is a father to 10 children: Eric, who turns 33 Sunday, Bria, Christian, 31, Miles, 29, Shayne, 27, Zola, 22, Bella, 20, Angel Iris, 15, Izzy Oona, 6, and 3-year-old Max Charles.
Speaking at Bria's Los Angeles art show in 2020, Murphy said he is very proud of his oldest daughter. 
"I'm glad that people get to see how talented she is," Murphy said of Bria. "We've known for years how talented she is. It's exciting to see her stuff up on the walls … I'm having all of those proud parent feelings."
Father Murphy also added, "I really got lucky with my kids. There really isn't a bad one in the bunch, everyone turned out to be really good people."