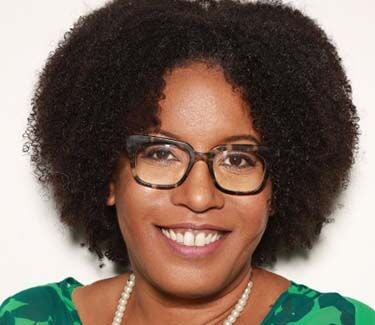 One of the leaders of the Black Information Network, Tanita Myers, died on July 13 in New Orleans. She was 49.
"Tanita was a passionate leader, a champion of women in journalism, and one of the driving forces behind the Black Information Network," Tony Coles, division president for iHeartMedia Multiplatform Group and BIN president, wrote in a note to staff, according to InsideRadio. "We are a better organization because of her dedication to our mission, and we are better humans because of her love, her humor and her spirit. While she took great pride in her work, it was her friends and family who brought her the most joy. Tanita's smile always got a bit brighter when she spoke about her mom and her son Brandon."
Roland Martin said he spoke with Myers at the Essence Festival of Culture in New Orleans, which took place June 30-July 3, at a brunch. According to Martin, Myers was found unresponsive in her room in New Orleans and was rushed to Tulane hospital, where she never regained consciousness. Her family removed her from life support at 2:26 p.m. MST on July 12, the exact time of her birth. In the early hours of July 13, she died.
"We don't know the cause of her death, but she's now an ancestor," Martin wrote in his social media post. "We will miss Tanita dearly. I will miss Tanita dearly."
Radio personality and comedian Willie Moore Jr. also expressed condolences on social media.
"It took me forever to write this post because I didn't want it to be true," Moore wrote. "I just spoke to you a week before and I told you how grateful I was for you. That I love you and I really appreciated all you [have] done for me. You were the person who changed my life forever. You hired me on syndicated radio show when NO ONE in the industry thought I deserved the opportunity. You were the person who went to bat for me when I had any issues with my team … I love you, sis. This one hurts a lot."
Myers joined the Black Information Network in its inception in 2020. Prior to joining the network, she was at Reach Media for 15 years as the senior director of radio operations. She was also the director of operations for "The Tom Joyner Morning Show" and executive producer of "The Rickey Smiley Morning Show."