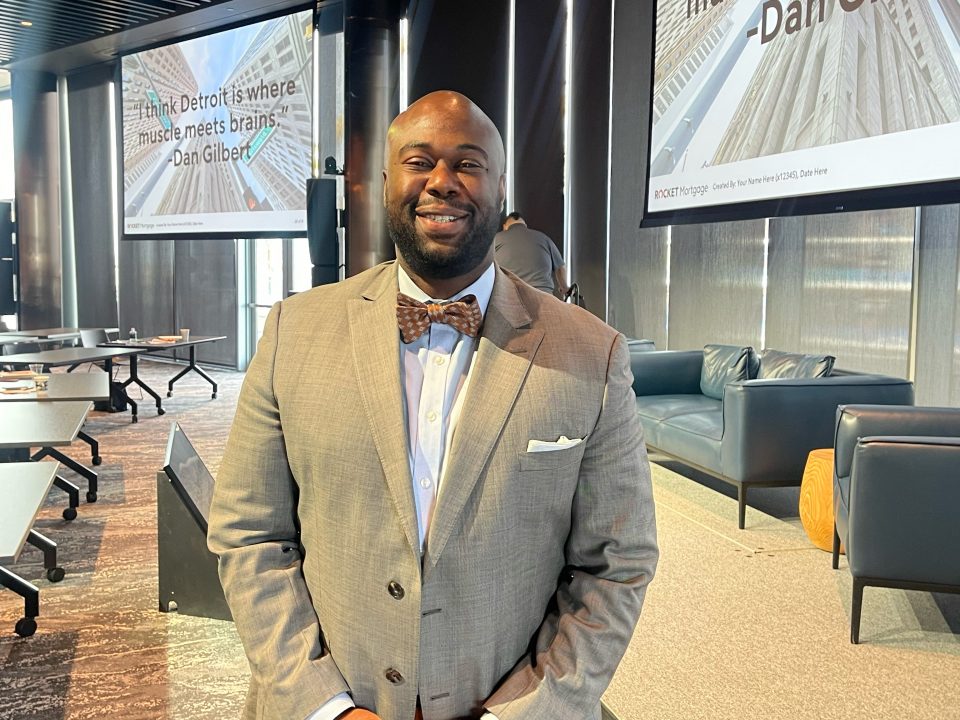 Robert Lockett is the National Team Lead of Housing Stability for Rocket Mortgage and was among three leaders who spoke on the panel for the Increase Business with Affordable Housing Solutions summit on July 15 in Detroit.
Why is generational wealth and legacy building important for our communities?
 The fastest and most common way most individuals build wealth is through homeownership. We know historically, those systems have been inequitable and complex for people of color.
Our work at the Rocket Community Fund strives to bridge that gap in a number of different ways. On the digital side, we're making sure that people have equitable access to the digital economy and the internet. On the housing side, we're making sure people are stable in an effort to end homelessness and prevent residential displacement once they are stabilized so they can get to the ultimate journey, which is building generational wealth through homeownership.
What does a typical day look like for you?
On a typical day, it looks like meeting with partners both in Detroit, and across the country to understand what's happening in their respective communities. We work with partners at the national level, as well as neighborhood housing organizations to make sure that we're being good partners as we invest across geographies. This ensures we are listening to the needs of the community and crafting solutions directly informed by residents. We typically lead with that process with a program called Neighbor to Neighbor, a data collection and fact-finding program we started here in Detroit and are expanding across the country. This data informs our work and what we do nationally from a programmatic perspective.
How do you help individuals become mortgage ready?
 We do that through primarily through partnerships and education. We invest in organizations who are performing that work on behalf of citizens every day. Our work is rooted in the idea every American should have access to safe and health housing and if we help individuals with their educational journey on the front end, including understanding what being bankable and being mortgage ready entails, by the time they get to the place where they're ready to apply for a mortgage, they'll be that much better off.