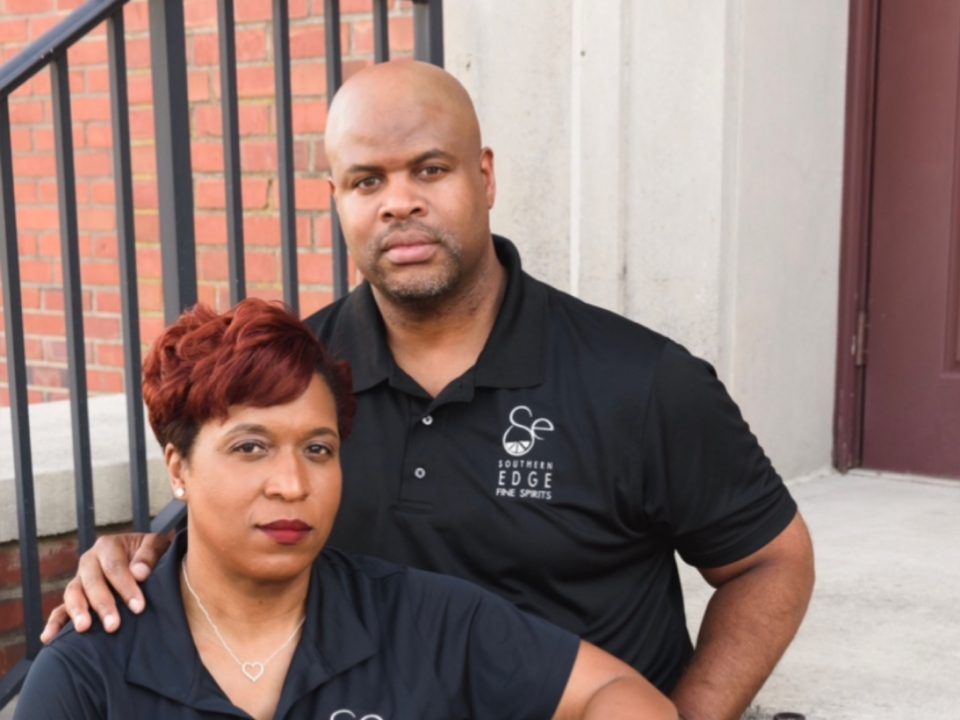 Ashley and Trina Scott are the founders of Southern Edge Beverage Company, a Black-owned liquor brand. Southern Edge is a brand that connects with Southern hospitality and is about creating experiences for all. Trina Scott spoke with rolling out about the company.
Tell us about Southern Edge Beverage.
We've been working on trying to make some flavorful combinations that a lot of people like. We've spent a significant amount of time trying to get the right thing, listening to feedback from tons of people, sometimes good, sometimes bad, and going back to the lab numerous times. We have come up with the two drinks that are currently on the market, we have a sweet tea flavored vodka, as well as a salted caramel whiskey. I love both of these drinks, and the people who work with us love them too. Otherwise, they wouldn't be working for us. If you want a cool drink, either one of those will work well for you at any time.
How did the Sweet Tea Vodka come about?
No matter where we are, we're always going to represent the southeast. We lived in the Midwest for around 17 years, and all three of our children were born there. They are Midwesterners that have been transplanted back to the South, but we're Southerners at heart. You know you're not considered a Southerner until you sit down and drink some really good sweet tea. We wanted to have some adult drinks, so we put some vodka in it to add a little life to the party. There are a lot of recipes that come from the roots that we have in the South. How can we have Southern roots and we don't have a sweet tea? That's a necessity.
What are three cocktail recipes that people can make with your liquor?
My personal favorite right now is called "It Takes Tea to Mango," and it's our sweet tea-flavored vodka with mango nectar. The other one is a version of a John Daly which is vodka, iced tea, and lemonade, but we call it "Quiet on the Green," where we use sweet tea, vodka, and lemonade, preferably Simply Lemonade. My favorite Salted Caramel whiskey recipe is not a drink but a dessert. I make a salted caramel shake with Haagen Dazs Vanilla Bean ice cream and salted caramel whiskey. I didn't add too much sugar because the salted caramel whiskey has a nice sweetness to it. The salt enhances the sweet flavor of the caramel, so you don't need to add any sugar to it. You put that in a blender, and you've got a boozy milkshake. I haven't come up with a name for that yet.