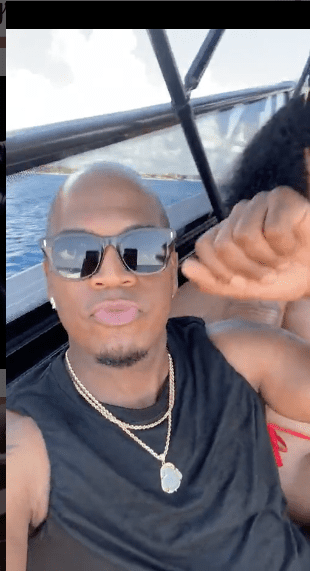 Ne-Yo's estranged wife Crystal Renay Smith put him on full last on social media on Saturday, July 30, 2022,  for allegedly cheating on her relentlessly throughout their marriage. 
"8 years of life and deception. 8 years of unknowingly sharing my life and husband with numerous women who sell their bodies to him unprotected … every last one of them," Renay told her 600K Instagram followers. "To say I'm heartbroken and disgusted is [an] understatement. To ask me to stay and accept it is absolutely insane. The mentality of a narcissist."
Smith added that while she loves the three children they share, she can no longer tolerate being disrespected and putting on a facade for public appearances.
"I will no longer lie to the public or pretend that this is something it isn't. I choose me, I choose my happiness and health and my respect," she said.
The wife is imploring the public to "stop sending" her information about Ne-Yo's cheating because "what he does is no longer my concern" noting that "I am not a victim. I'm choosing to stand tall with my head held high."
On Sunday, the 42-year-old "Because of You" singer responded to his estranged wife's scorching denunciation of him with a short Twitter post.
"For the sake of our children, my family and I will work through our challenges behind closed doors. Personal matters are not meant to be addressed and dissected in public forums. I simply ask that you please respect me and my family's privacy at this time."

— NE-YO (@NeYoCompound) July 31, 2022
Smith has yet to respond to Ne-Yo's tweet.