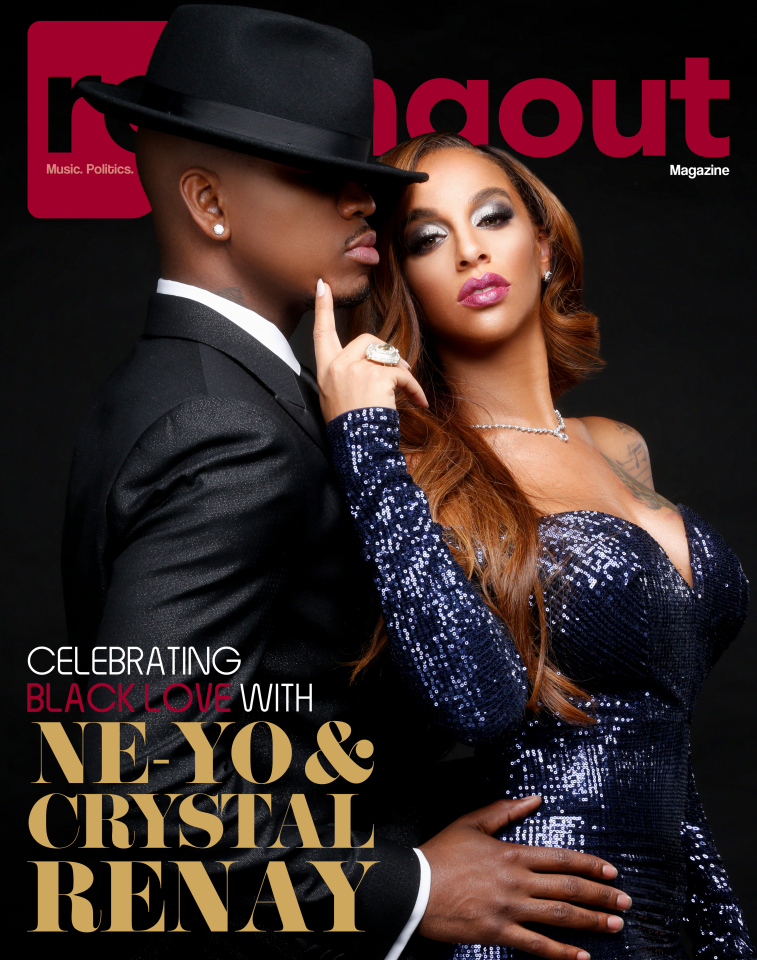 Vivica A. Fox gave Ne-Yo's wife Crystal Renay Smith some words of advice and encouragement after Smith laid bare her soul regarding her weariness of Ne-Yo's alleged serial cheating.
Fox, one of the co-hosts of the hit FoxSoul show "Cocktails With Queens," opined that Smith can and will do better after Smith's soul-cleansing Instagram post where she said she has "shared" her husband with a bevy of women who sold themselves to the prolific singer.
"You deserve better, sweetheart. You tried. I know sometimes a lot of women say,' I don't wanna break up my family, this, that and the third.' It's not working. Move on, get counseling for yourself, young lady, so that you'll know that you deserve a man to treat you like a queen," Fox said on the show. 
"That's what you deserve. Stop staying for the fame or the Instagram post. You deserve for a man to love you for you so that when you lay down in the bed next to him, you don't feel that he's going to bring you a disease."
Fox was responding to Smith's scorching Instagram post where she ripped into her estranged husband Ne-Yo for nearly a decade of chronic cheating and even allegedly buying women.
"8 years of lies and deception. 8 years of unknowingly sharing my life and husband with numerous of women who sell their bodies to him unprotected," Smith penned to her 663K followers.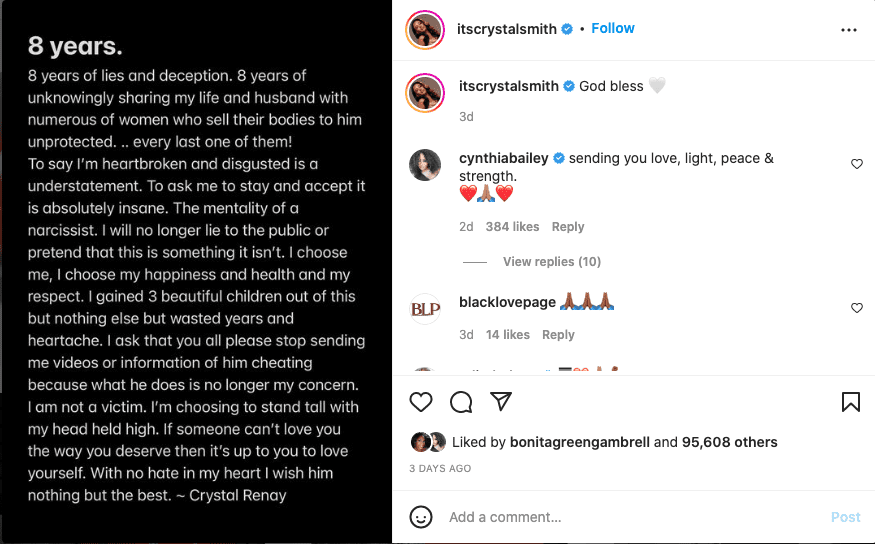 "Every last one of them! To say I'm heartbroken and disgusted is an understatement. To ask me to stay and accept it is absolutely insane. The mentality of a narcissist. I will no longer lie to the public or pretend that this is happening. It isn't. I choose me; I choose my happiness and health and my respect."
Listen to the entirety of Fox's message of encouragement for Smith.