Ray Daniels is a 17 year music executive, creative coach, thought leader, and advisor. Daniels takes pride in knowing how to sell and build the dream, while showing others how to obtain their own dreams.
Daniels has produced hit records for several artists in the industry including Beyonce, Lizzo, Doja Cat, Saweetie, Ciara, Rihanna, Usher, Future, and many more.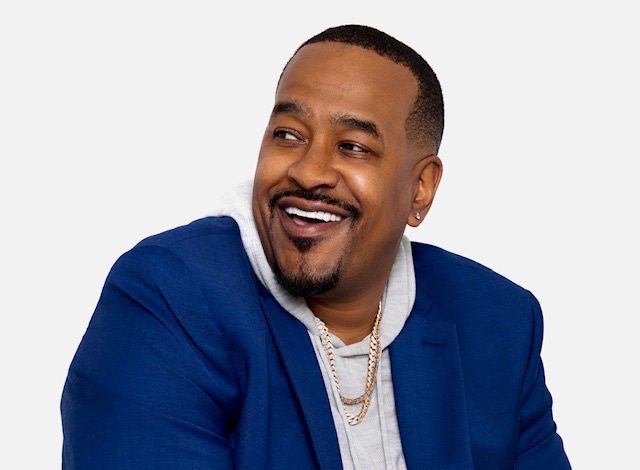 What did you learn from L.A. Reid as a CEO and executive? How does it play a role in how you move today as an executive?
Everything. [L.A. Reid] is like a walking Smithsonian. It's funny because L.A. has interesting relationships with everybody who's worked for him. Some days you might be cool and some days you might not be cool. I guess we've had those moments where we shouldn't be cool or he was really mad at me, and I'm like, bro, you really gave me the blueprint on how to feed my family. I will never be mad at you. I don't even care about the BS that comes with doing what we do. You gave me the blueprint to feed my family literally. By the way, we have the number one song on Billboard right now, Lizzo's "About Damn Time."
He taught me everything. He taught me how to be a Black man in this industry and thrive. Sometimes people say I watched, but no, he literally taught me step by step, by step. He helped me see what I was doing wrong and what I needed to do better. I've worked for other CEOs and didn't learn anything, no disrespect to them. They probably didn't feel a responsibility to teach me or to inform me, but L.A. did. He saw it and he showed up.
How important is making a hit?
Everybody wants a hit, everybody needs a hit, rolling out is a hit. You might put up a meme today. If it goes viral it was a hit because virality is a hit. So for me, I think hit and heat go together. No one wants to be around anyone or anything that is cold. Hits just mean you're hot. I can literally sit here and say for this week, and last week, my team and I have been the king of the mountain.
That means that the people who normally wouldn't answer my phone calls are going to have to answer my phone calls, because they know that this guy knows something. The heat lets us know what we have. It's the measurement tool. Anyone can get in the studio, and anyone can make any kind of song, but who can make the song that the world wants to sing? That's the hit. That's the key.