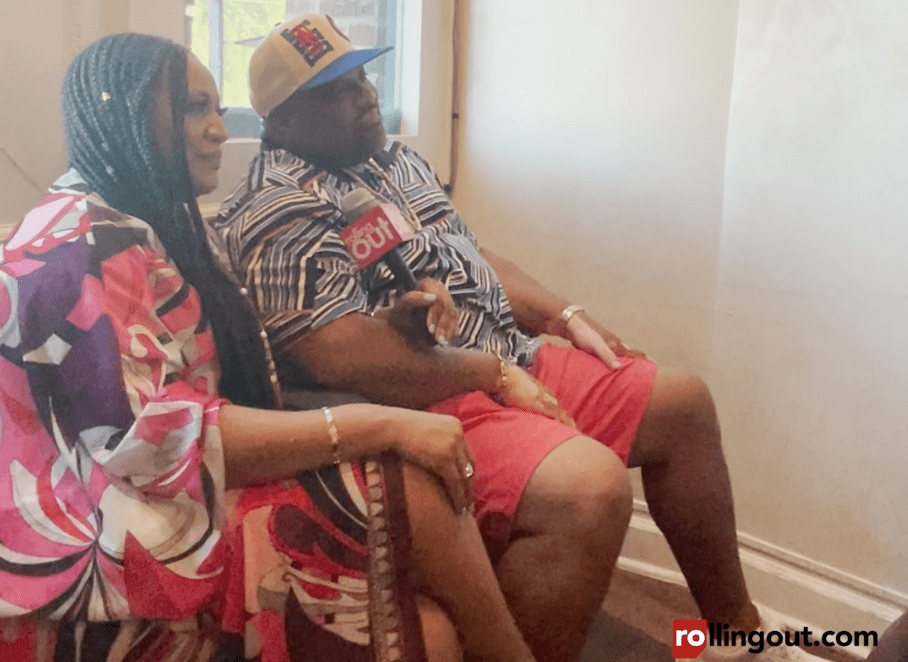 Sulaiman and Lesleigh Mauisi are the authors of the book The Power of Us: How to Win in Marriage and Business. The book details the couple's journey through marriage and business and gives tips to other entrepreneurial couples to help guide them through the process.The husband and wife team spoke with rolling out about their relationship and writing the book.
Where did you two meet?
Sulaiman: Our story started in Legends nightclub, in 1995 on the dance floor. She was on the dance floor with someone else, and once she came off the dance floor, I asked her if she wanted to dance, and she said yes. We started talking then, and we've been together ever since.
What inspired you to write this book?
Lesleigh: We were stuck in the house together during quarantine and we started to break down this journey that we have been on. So many couples were asking us how we get along because they were sick of being in the house with their spouse. It was hard for them, and most loving couples were struggling. We looked at it as an opportunity to write down our testimony and journey, because we felt like we had gotten to a point of healing in our marriage, and maybe there was something that someone else could benefit from.
What have you learned through this process?
Lesleigh: The most important lesson that I've learned in this process is that this is bigger than me. I went through a period where I was terrified to be forthcoming and public about what we were experiencing. We were working through our healing privately, but the minute you decide to go public with your imperfection, there's fear there. Fear of judgment, fear that people won't accept you, and fear that people will chastise you. The lesson for me since writing this book has been that my testimony and journey are not just for us.
Sulaiman: The biggest lesson I've learned is to be careful with your surroundings, and make sure you stay close to what's important. Don't get caught up, because there is a lot of love temptation out there. Don't let anything get too close that can get you caught up. … You've got to keep your head on the swivel, and not slip up [and] lose everything.