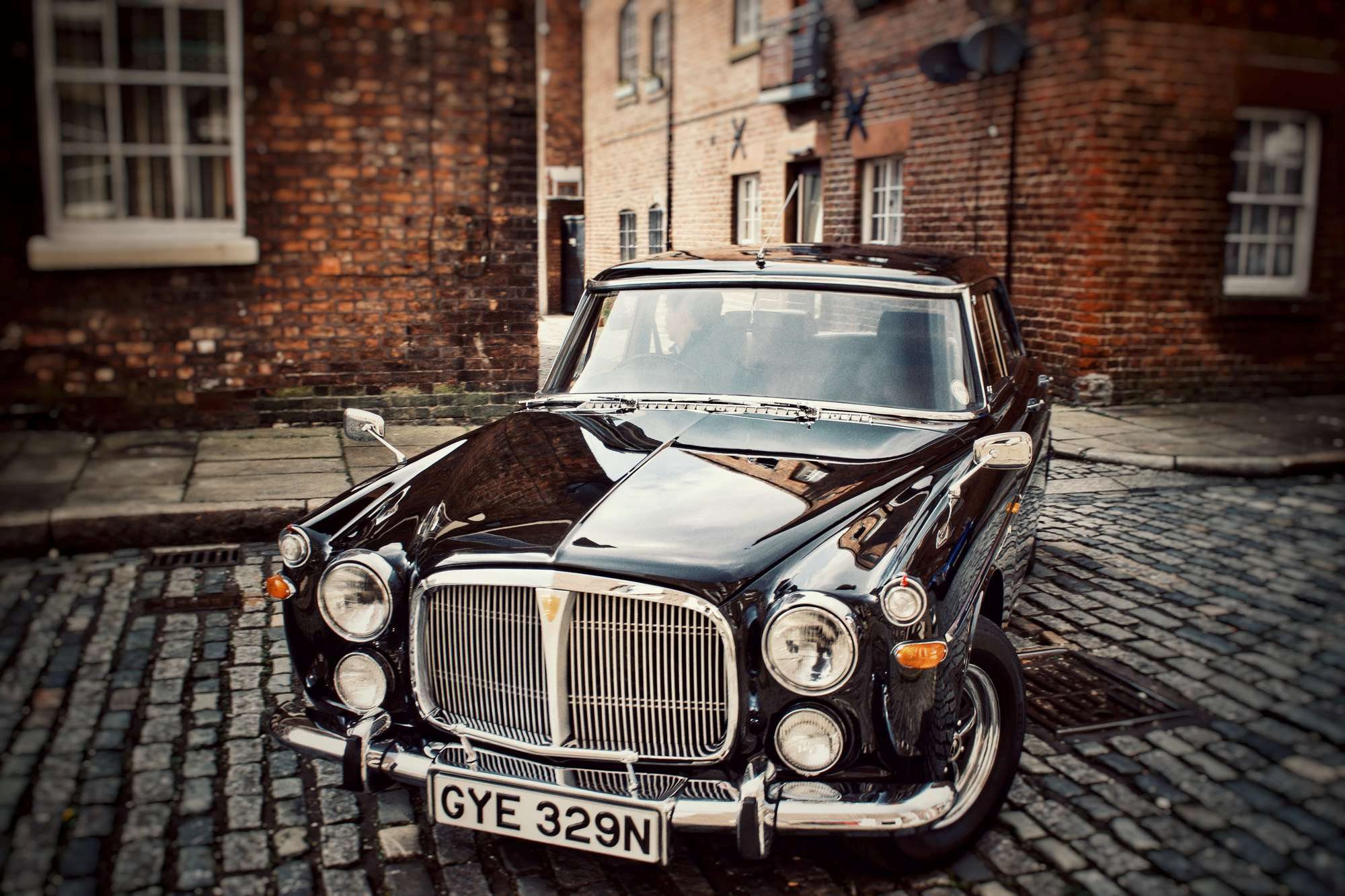 The car that carried British prime minister Margaret Thatcher to meet Queen Elizabeth II at Buckingham Palace for the first time is expected to fetch up to $54,000 at auction.
The 'Iron Lady' was chauffeured to the historic meeting with Her Majesty in the 1973 Rover P5 on May 4, 1979, after being elected with a 44-seat majority.
The meeting was the first time the head of state had asked a female Prime Minister to form a government.
Now, the historic car will go under the hammer at Silverstone Auctions in Royal Leamington Spa, Warwickshire, in England's Midlands region on August 27.
Experts expect the car, which was converted shortly after rolling off the production line to meet Government specifications, to fetch between 35,000 and 45,000 British pounds, which is equivalent to approximately $42,000 to $54,000.
It was to be one of three Rovers used for ministerial duties and was finished in Ebony Black with a Saddle Tan leather interior.
It was retired shortly after taking its place on the political stage and moved into private ownership in 1980 with a recorded mileage at the time of circa 76,000 miles.
Approximately 17,000 miles have been recorded since then, but auctioneers said it remains in 'exceptional condition.'
A statement from Silverstone Auctions declared: "More recently the paintwork has been refreshed and the engine and gearbox rebuilt, however, and most importantly, the original interior remains as was.
"With a large history file and unquestionable provenance, so much so that it has just been featured in the September issue of 'Classic & Sportscar' Magazine, this venerable Rover P5 is an attractive classic saloon in its own right.
"However, if we accept that Margaret Thatcher played a hugely significant role in the late 20th-century history of the U.K. and that the Iron Lady's first ever trip as our Prime Minister was in the back seat of GYE 329N, then it does add a certain cachet."
Earlier this year, a new statue of Baroness Thatcher was targetted by eggs thrown at it just hours after it was erected in Grantham, Lincolnshire, England, in the United Kingdom, where she was born in 1925.
The only previous memorial to her in the town was a plaque on the corner of North Parade and Broad Street to mark where she was born.
Rover was a British brand, currently owned by Tata Motors of India, that produced motor vehicles from 1904 to 2005. The company produced the P5 model from 1958 until 1973. Queen Elizabeth herself is among Britons who have owned a P5.
Produced in association with SWNS.
Recommended from our partners
The post Historic Car That Took Maggie Thatcher To The Queen Is At Auction appeared first on Zenger News.