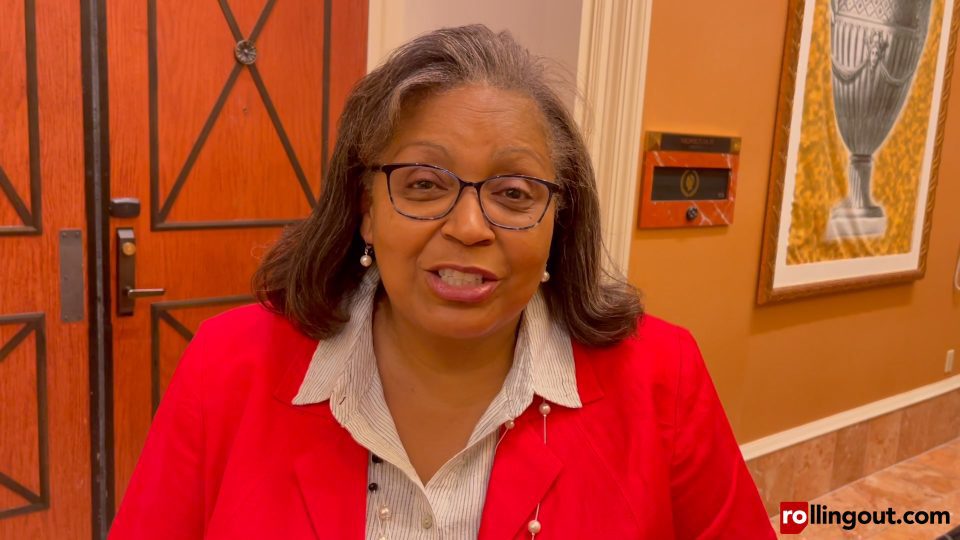 Members of the Centers for Disease Control and Prevention and ADHD Wellness Center hosted a panel at the National Association of Black Journalists/National Association of Hispanic Journalists Conference in Las Vegas on Aug. 4.
After the panel, Dr. Lisa Waddell, the chief medical officer of the CDC Foundation, told rolling out about why she spoke at the conference, and offered health tips for the the Black community.
How did your panel here at the NABJ/NAHJ Convention go?
We had a fantastic panel. I was so honored to be a part of this panel, but we were talking about real issues impacting the African American and Hispanic communities. And we were talking about not only the issues but what are the solutions? And how can our media journalists be partners in helping us address some of these complex issues?
What are some of those things journalists can do?
Number one, journalists need to understand that you all are also impacted by these issues. So, you need to recognize it's OK to have self-care and to recognize taking care of your own mental health is important.
Then [as a journalist], you're under a lot of stress. So make sure if you have high blood pressure, you're managing your high blood pressure, you're taking time for those wellness walks, and taking those small steps that lead to big rewards, just like we want for our communities to take as well.
What solutions would you suggest to the Black community?
Well, there are a couple of things. Number one is we need to recognize health inequities, those differences that are unfair, unjust or complex. There are things that we as individuals might need to do, such as making sure we access our health care provider, if we're smoking, not to smoke, eating healthy, physical activity, taking our medicines, lowering our blood sugar, lowering the cholesterol, but all that's in the context of making sure there are policies and systems that can help to be supportive. If you live in a community where you need safe places to walk, then how can we help address that if you live in states where they don't have policies that facilitate paid time off so that you can go to the health care provider? Or a place that maybe has not expanded some health insurance options so that people have health insurance? Those are some of the things we need to work on because it takes both those systems changes and individual changes in order for us to move toward a healthier community.