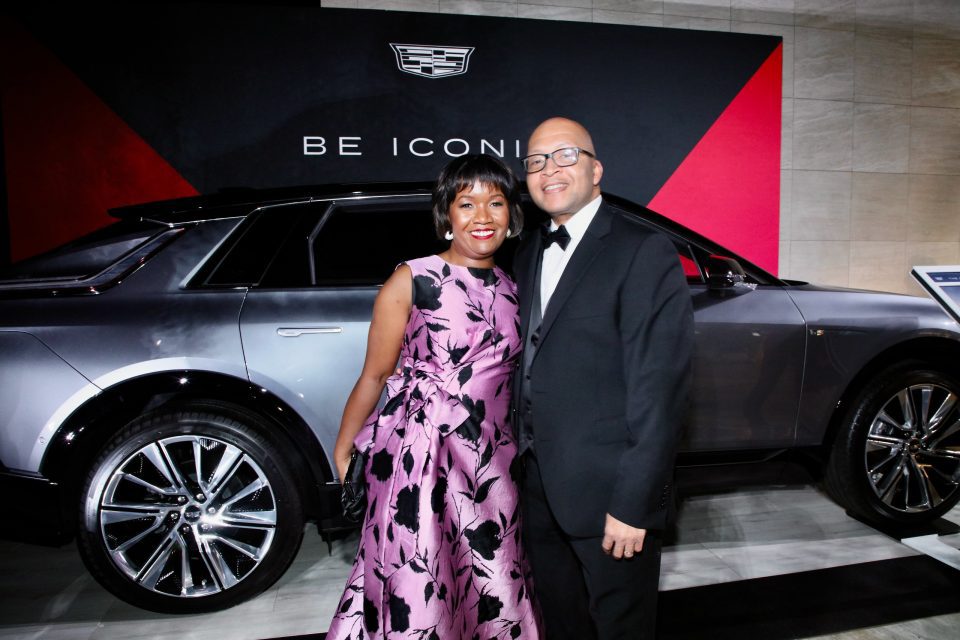 EBONY Media Group held their signature annual gala, the 2022 EBONY Power 100 Gala, Presented by Coca-Cola Zero SugarTM at Milk Studios in Hollywood on October 29. The star-studded event, hosted by Emmy-nominated comedian and actress Amber Ruffin, honored the remarkable achievements of African Americans spanning across various industries.
Crystal Windham has shattered many glass ceilings in the automotive industry. Known for her innovation and leadership, Windham is the first Black woman appointed as executive director of global industrial design at industry leader General Motors. In her previous role as director of design for Cadillac Interiors, she led the team behind some of Cadillac's most iconic interiors, including the 2021 Cadillac Escalade and, most recently, the Cadillac LYRIQ. Back in 2008, when Windham became the first Black female director in GM Design's history, she spearheaded and oversaw several award-winning interiors, including the 2016 Chevrolet Malibu and 2014 Chevrolet Impala.
Rolling out caught up with Windham on the red carpet at the Ebony Power 100 gala to find out what it means to be a 2022 Power 100 STEM Trailblazers honoree and to get her take on what it means to be iconic.
What does it mean to be iconic?
Being iconic means being bold. It means when you are in few numbers, you continue to push through and find others who either look like you or maybe they don't look like you but are willing to reach out for help. Do the hard work, stay creative, stay out of your comfort zone, and be courageous. It comes with the responsibility to make sure you're paying it back. I want to encourage those that love art to pursue art, especially with parents. You don't have to be a starving artist.
What does "Moving Black Forward" mean to you?
We're blazing the trail. Being in an art-based career and automotive design, they're not very many of us, so we're blazing the trails for others. Others did it for me, so here I am trying to reach higher levels in the corporation. I'm very excited that I've gotten to this point in my career. So I want to help others blaze their trail.
Press play below to view Windham's red carpet coverage.
Photo Gallery credit: RobinLoriPhotography