Rosewood, Florida, which was once a thriving Black town near the Gulf of Mexico during the World War I era, this month commemorates the 100th anniversary of the race massacre that obliterated the town in totality.
A historical marker, a road sign and a single house are the veritable skeletal remains that serve as the shreds of evidence that the Black town even existed following the decimation of the town and its residents in January 1923.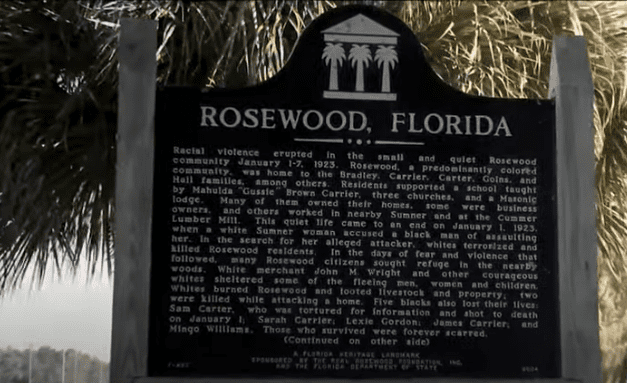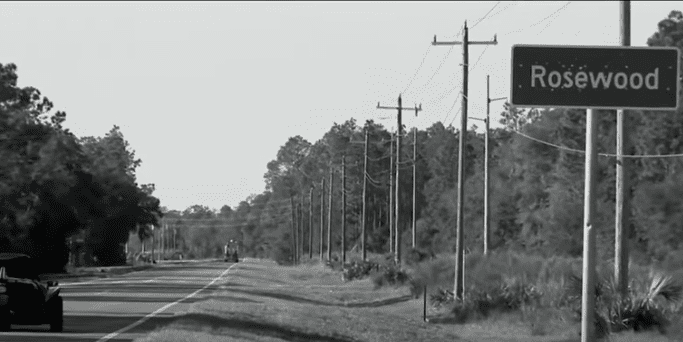 The blood curdling destruction of Rosewood, which met an eerily similar fate to the "Black Wall Street" in Tulsa, Oklahoma, in 1921 – as well as multiple other Black towns across the country – was dramatized in the gripping John Singleton film Rosewood in 1997.
Descendants of the survivors of that bloodbath are seeking reparations because the Black denizens were forced to flee the town and scatter into the swamps, never to return and to never talk about it, CNN reports.
Finally, in 1994, the Florida state legislature recognized the heinous crime. Then Florida Gov. Lawton Chiles signed House Bill 591 bill to compensate survivors and their descendants.
CNN reports that the bill admits that the legislation said local and state officials were aware of the violence "and had sufficient time and opportunity to act to prevent the tragedy, and nonetheless failed to act to prevent the tragedy; an entire town was destroyed and its residents killed or fled, never to return."
Continuing, the bill also reads those authorities "failed to reasonably investigate the matter, failed to bring the perpetrators to justice, and failed to secure the area for the safe return of the displaced residents. 
Maxine D. Jones, a historian at Florida State University and lead researcher on the study of the massacre commissioned by the Florida legislature in 1993, said the former Black townspeople were horrified into absolute silence for seven decades. 
"The story was buried for almost 70 years," said Jones. "We retrieved this story, and it's important to remember the past, we can't forget about the past regardless of how ugly it is."
Over 300 students have received the Rosewood scholarship since 1994, The Washington Post reported in 2020. 
"Money is often how we make it up to people, it's one of the ways you try to make someone whole," Martha Barnett, a retired Tallahassee-based attorney who was representing about 12 Rosewood massacre survivors. "Money for their property, money for the lost opportunity to live a good life. They lost the opportunity to have their first, second generation of kids benefit from the middle-class life they had created."